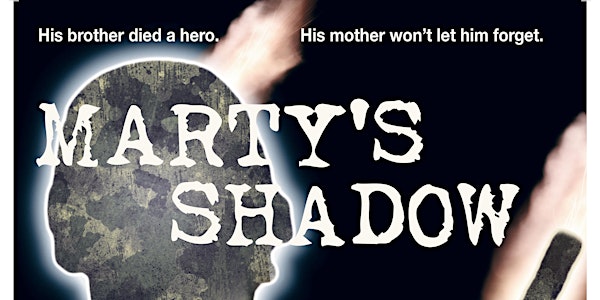 DIGGING DEEP INTO THE SHADOWS: FILM SCREENING & BOOK TALK
Location
Alliance Française de Washington DC
2142 Wyoming Avenue NW
Washington, DC 20008
Refund policy
Refunds up to 7 days before event
Description
In partnership with the Embassy of Sweden, Alliance Française of Washington, DC is happy to invite you to a screening of Marty's Shadow (L'ombre de Mart) based on a play by Stig Dagerman, followed by a discussion with Lo Dagerman and Nancy Pick, co-authors of The Writer and the Refugee (Les ombres de Stig Dagerman) about the play.
ABOUT THE PLAY: Marty's Shadow (2019) set in France 1947, is a teleplay by Stig Dagerman about toxic masculinity in the wake of war. An Alfred Hitchcock-like exploration of the inner life of Gabriel, a young man who, seeking to prove his manhood, descends into self-delusion and violence. Gabriel's older brother Marty is a dead war hero. Their mother glorifies Marty, and relentlessly bullies her 'unmanly and cowardly' younger son. Then Gabriel rebels.
ABOUT THE BOOK: Stig Dagerman got the inspiration for the play while visiting Paris in 1947 where he met the elderly Etta Federn, a Jewish survivor and refugee with an illustrious literary and activist past. She had lost a son in the French resistance, and now eked out a living in Quartier Latin with her younger son. But Dagerman's play is cruel and shocking. What really happened when they met? This the question that Lo Dagerman, daughter of Stig, and Nancy Pick, an American relation of Etta Federn, explore in their book Les ombres de Stig Dagerman (2018). English title: The Writer and the Refugee (2019).
ABOUT THE AUTHORS:
Stig Dagerman (1923-1954) is one of the most brilliant Swedish writers of his generation. As a Swedish existentialist, he is extensively published in French. Titles include Automne allemand, L'Enfant brûlé, The Serpent and Notre besoin de consolation est impossible à rassasier.
Lo Dagerman is the daughter of Stig Dagerman, who she barely knew, and actress Anita Björk. Lo works as translator, producer, writer and filmmaker based on the texts of her father. She resides in Washington DC.
Nancy Pick is an American author, translator, and journalist, and a relative of Etta Federn.
Event in English. Books available for sale. Light refreshments after event.
AFDC Member / Culture Pass: $10 + Processing Fees - General Admission: $15 + Processing Fees.
Culture & Events policies:
The member discount is applicable for one ticket per member.
Guests must pay the non-member price.
Refunds will be issued when Alliance française cancels an event, or upon a 24-hour request for refund with or without cause sent via email to cultureaf(at)francedc.org by an attendee. No other refunds will be given.
The cultural department highly recommends advanced registration (online, by phone, or in person), as events sell out quickly.
If tickets are available, the AFDC can accept payment at the door by credit card, check, or cash (exact change only). The AFDC cannot make change at the door. The AFDC reserves the right to refuse entry to sold out events.
2 hours street parking from 7:30am to 8:30pm.