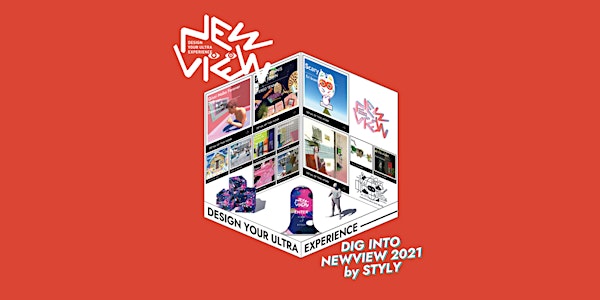 DIG INTO NEWVIEW 2021 by STYLY
"DIG INTO NEWVIEW 2021 by STYLY" is a VR touring and live event.
About this event
"DIG INTO NEWVIEW 2021 by STYLY" is a VR touring and live event where you can experience the incredible works of digital artists from the NEWVIEW Community. Join in the NEWVIEW 2021 VR Tour and experience virtual reality together with friends.
"NEWVIEW" is a global experiential project and community where creatives who embody modern culture can come together to develop and spread their design and creative experience in three-dimensional space.
In this VR touring event, digital curator and XR evangelist Miriam Arbus and TiltBrush artist Sean Rodrigo, will be our host and digital world guides as we navigate through five hand-selected VR works from amazing and talented NEWVIEW VR creators. So what are you waiting for, don't hesitate to dig into the virtual world and experience a new digital culture with us.
Host and Guide
Miriam Arbus (Digital Curator and XR Evangelist)
Miriam Arbus is a Toronto-based digital curator and XR evangelist who has spent the better part of the last decade focused on expanding the mainstream use of XR technologies. She is a social media influencer in the XR industry and has curated countless digital art galleries all over the world. Currently, she is working to build stronger XR communities through VR and AR education and meetups.
Tour Guide and Guest Artist
Sean Rodrigo (Immersive TiltBrush Artist)
Sean Rodrigo is a London-based immersive artist working with creative technologies as a design tool. Sean is an avid user of VR as an artist's medium. His headset and controllers are his tools for beautiful VR creations.
Tour Registration
Participation in the Dig Into NEWVIEW 2021 event requires a VR-enabled environment and STYLY installation. This event will be held live in VR using STYLY, the XR creative platform.
Registration and Admission Fee
Free
Tour Date and Time
September 17, 18:00 BST (UTC+1)
This live event is scheduled to last about one hour.