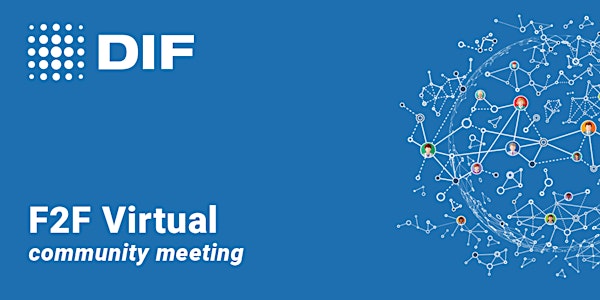 DIFCon F2F - Virtual #3
DIFCon F2F Virtual
About this event
Join the meeting to make interoperability happen!
A jam-packed program across 3 virtual stages has been announced!
DIF (the Decentralized Identity Foundation) is inviting the entire decentralized identity community to join our third open online virtual meeting. We will discuss the current state of the decentralized identity space, individual elements' status, and how the path towards interoperability should look. The event is open to all, not just existing DIF members!
While many of the discussions will center around work items developed within DIF, we recognize the importance of cross-community collaboration. We will make sure that most key technologies will be presented at the meeting.
Please view the DIFCon Agenda here or download it as a PDF here.
Note :the agenda may be subject to minor changes, please check on the day of the event.
Event starts at 7:00 PST / 16:00 CET and runs until 15:00 PST/ 00:00 CET.
If you have an idea, please reach out to events@identity.foundation