Re-fresh your brand identity, and get a jump-start on your business development strategy in this two session charette with Sara Ossana
About this Event

DESIGN FORWARD RI WORKSHOP: Branding Re-Fresh & Business Development Jump-Start
You are a creative who helps others realize their visions - but when was the last time you thought critically about your own brand identity?
This workshop will provide tools to start or re-fresh a brand from a place of true and authentic character and diversity – providing groundwork to grow and evolve your brand identity to match your values and vision for your company. Sara will work with each participant to help weave your visual approach into a brief Business Development Strategy, and give you the tools to help you think about sustainable growth by creating a framework to generate opportunities for strategic partnerships.
Class Limited to 15 participants
—
Workshop Details:
Time -
First Session: Tuesday 6/9, 10AM-12PM
Second Session: Thursday 6/11, 10AM-12PM
Price -
FREE for Rhode Island residents with a design background. A completed Real Jobs Rhode Island Enrollment Package is required -- instructions for enrollment provided below and in your confirmation email
$325 for non-residents or non-designers
Registering for the workshop registers you for BOTH online sessions.
All online workshop sessions happen on Zoom. A link to the Zoom room will be emailed to participants before the first session.
—
MEET YOUR INSTRUCTOR: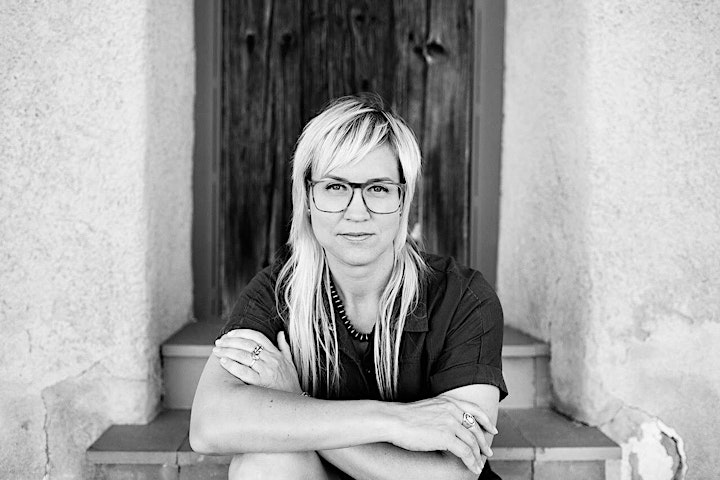 Sara Ossana is a designer, entrepreneur, business & manufacturing consultant, professor and restauranteur. She is a Founding Partner and former co-owner of O&G Studio for a decade, an award-winning furniture company focused on American-made contemporary furniture and accessories. Her design work has garnered International acclaim being featured in the London Design Museum in 2017 and was also a Best of the Year Award finalist with Interior Design Magazine for product design in 2018.
She is a member of the New York based Female Design Council and has had strategic partnerships with Anthropologie Home, Williams-Sonoma, 1st Dibs and Tommy Hilfiger. She has been published extensively both domestically and abroad in shelter and design magazines including: The World of Interiors, Architect's Newspaper, Dwell, The New York Times, Interior Design Magazine, Architectural Digest and named one of Ten Contemporary Designers to Collect Today by Vogue.
She is a faculty member of both the Furniture and Interior Architecture Departments at RISD and was a full-time faculty member in the Theatre Arts and Performance Studies Department at Brown University.
In 2019 she founded Studio MO, focused on R&D and cross-industry connectivity exploring initiatives balancing business development and social responsibility, the first being re-thinking the Assisted Living housing model focusing on the aging population in society. Originally from Arizona, Sara Ossana primarily resides in Rhode Island.
https://saraossana.com/consulting
—
PROGRAM COST & ELIGIBILITY:
COST: FREE with grant funding package*; $325 otherwise
ELIGIBILITY: Rhode Island residents with a design background, and working in or seeking employment in the design sector. Additional opportunities may be available for those whose employer is located in RI. You must be able to attend ALL included workshop sessions. If you have a question about your eligibility, email teagan@designxri.com.
ENROLLMENT: all instructions provided in the confirmation email and on the Online Eventbrite Page
Register as a Free Participant through Eventbrite
Go to: https://participant.gwbri.org
Enter the activity code: S9W6G8
Follow the instructions provide
Submit!
* DESIGNxRI has a funding partnership with the State of RI that can cover all costs of the participation if you meet the eligibility requirements. All paperwork MUST be filled out BEFORE the workshop in order to participate.
—
Check out other workshops in the DFWD RI Workshops 2020 Virtual Series
DESIGN FORWARD RI is a comprehensive strategic and leadership development series for designers in Rhode Island, presented by DESIGNxRI. Pilot funding for these workshops is provided by Real Jobs RI, and include project partners Downcity Design and a diverse group of design employer partners throughout the state. Learn more at http://www.designxri.com/programs/designforward.
—
These events are being recorded and photographed. By attending, you give your consent to be photographed, filmed, taped, and/or recorded.