Event Information
Refund policy
Contact the organizer to request a refund.
Eventbrite's fee is nonrefundable.
The Way Home - Outcasted Tribal Chief And Her Lost Native Tongue. 不會說族語的頭目,回不去的部落
About this event
全套票連結請點這裡!!! Want More Good Movies? Check Out Here!
Title: The Way Home: The Call of the Azanjiljan | 阿查依蘭的呼喚 | 78 minutes (Documentary)
Screening Time: November 6 - 20, 2020 (PT)
Where to watch: Asiania (online streaming)
A Elaine Wei film
Award: Taipei Film Festival 2020 Selection
---This screening is in partnership with the Asian World Film Festival
*Once you purchase the tickets, you'll receive an email directly from Eventbrite, as well as AiKhun Entertainment. You'll receive your own unique access to the secured online screening link.
Synopsis (CN/EN):
日摩日曼是台灣一個部落的頭目繼承人。因為她是長女,依照傳統必須承接頭目的身份與地位。母親與小孩都希望她放棄這個身份,而她自己也曾經逃離部落,更有親族要侵佔她的身份,但她的祖靈卻不肯放棄她
她,是不會說族語的頭目,是三個小孩的單親媽媽;她,是個沒有家屋的頭目,是住在部落外的頭目。
她想回家了,但十多年了,她仍然無法重回部落的家...
Dremedrema, who is the tribal chief heir of her tribe. She is the eldest offspring, and, therefore, must accept her rightful inheritance of the position and status of the tribal leader according to tradition.
She is a tribal chief who doesn't speak the native tongue of her tribe and must go through an arduous journey to heed the call of her ancestral roots.
More About The Film
Director: Elaine Wei
Cast: Dremedrema Azangljing
Country: Taiwan
More About DFFF
The first DFFF features collaboration with Taipei Film Festival (TFF), a well-known film festival that has been supporting Taiwanese filmmaking and international interaction, and Asian World Film Festival (AWFF), an international film festival that has been promoting Asian and Hollywood movie industries. Between November 6 and November 20, DFFF will be screening films on the streaming platform, Asiania.
The first week of DFFF (Nov. 6 – Nov. 13) will be screening international films and documentaries. Most of them are nominated or award-winning films. In the second week (Nov. 14 – Nov. 20), the film festival will be screening many short films directed by new directors from various countries.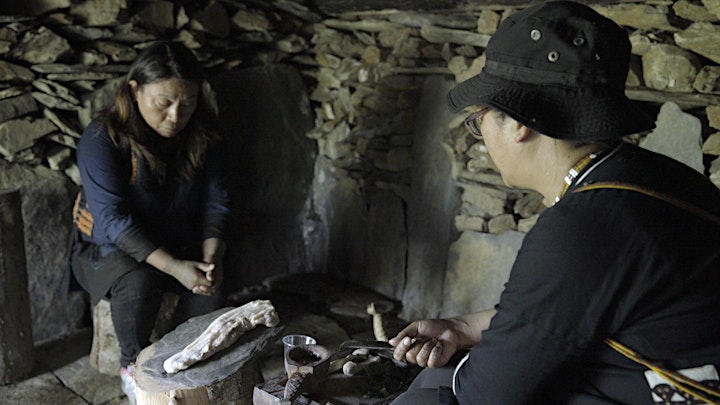 Date and time
Location
Refund policy
Contact the organizer to request a refund.
Eventbrite's fee is nonrefundable.
Organizer of DFFF 2020 - The Way Home: The Call of the Azangiljan | 阿查依蘭的呼喚