Event Information
Refund policy
Contact the organizer to request a refund.
Eventbrite's fee is nonrefundable.
Synapses - Without Memories, What Remains for Life? 如果沒有了回憶,人生還剩下什麼?
About this event
全套票連結請點這裡!!! Want More Good Movies? Check Out Here!
Title: Synapses | 那個我最親愛的陌生人 | 115 minutes
Screening Time: November 6 - 20, 2020 (PT)
Where to watch: Asiania (online streaming)
A Chang Tso-chi film | 張作驥作品
Award: Taipei Film Festival 2020 Selection, 2019 Golden House Award, 2020 IFF Rottredam
*Once you purchase the tickets, you'll receive an email directly from Eventbrite, as well as AiKhun Entertainment. You'll receive your own unique access to the secured online screening link.
Synopsis (CN/EN):
張家有許多的問題,但這個多事之夏將帶來許多變化。作為一家之主的張軍雄被診斷出阿茲海默症,他的病情對妻子王鳳和家人漸漸產生影響。軍雄的女兒小夢從漫長的刑期中假釋出獄,並努力和自己未婚生下的孩子阿全、及時常惹是生非的男友阿文重新連結。
於此同時,阿全正緩慢地進行自己的暑假作業──觀察及報告一顆雞蛋的孵化。軍雄在部隊時期的侍從官成恩來訪,兩人過去的感情似乎沒有被遺忘,也悄悄為張家帶來一陣家庭風暴。
一連串黑道角力的事件,以刺殺阿文作結,矛盾的是,這事件卻為這個家的傷口找到癒合的契機。張家決定搬去一個更好的地方,被留下的、空無一人的老房子開始腐朽,而在阿全年幼的心中,開始思考起記憶的意義和價值。
There are many problems in the Zhang family, but one eventful summer changes many things. The patriarch Zhang Junxiong is diagnosed with Alzheimer's, and his condition weighs heavily on his wife Wang Feng and the rest of the family. His wife took the chance to re-write their memories together to fulfill her desire for love. Surprisingly, the only memory Zhang kept is about his old friend.
Zhang's daughter Xiao Meng is released on parole from a long prison term and struggles to reconnect with her illegitimate son Ah Chuan – and her loose-cannon ex-boyfriend Ah Wen. Meanwhile Ah Chuan makes slow progress with his holiday homework project, to observe and report on the hatching of an egg…
Time passes and memories fade; problems get solved or worsen. The home used to be a familiar place, but everything just seems strange now.
More About The Film
Director: Chang Tso-chi | 張作驥
Writer: Chang Tso-chi, Charlotte Hsieh
Producer: Kao Wen-Hung
Cast List: Lu Hsueh-feng, Li Ying-chuan, Zhang Xiao-xiong, Lin Yu-chang, Liu Cheng-en, Li Meng, Oscar Chiu
More About DFFF
The first DFFF features collaboration with Taipei Film Festival (TFF), a well-known film festival that has been supporting Taiwanese filmmaking and international interaction, and Asian World Film Festival (AWFF), an international film festival that has been promoting Asian and Hollywood movie industries. Between November 6 and November 20, DFFF will be screening films on the streaming platform, Asiania.
The first week of DFFF (Nov. 6 – Nov. 13) will be screening international films and documentaries. Most of them are nominated or award-winning films. In the second week (Nov. 14 – Nov. 20), the film festival will be screening many short films directed by new directors from various countries.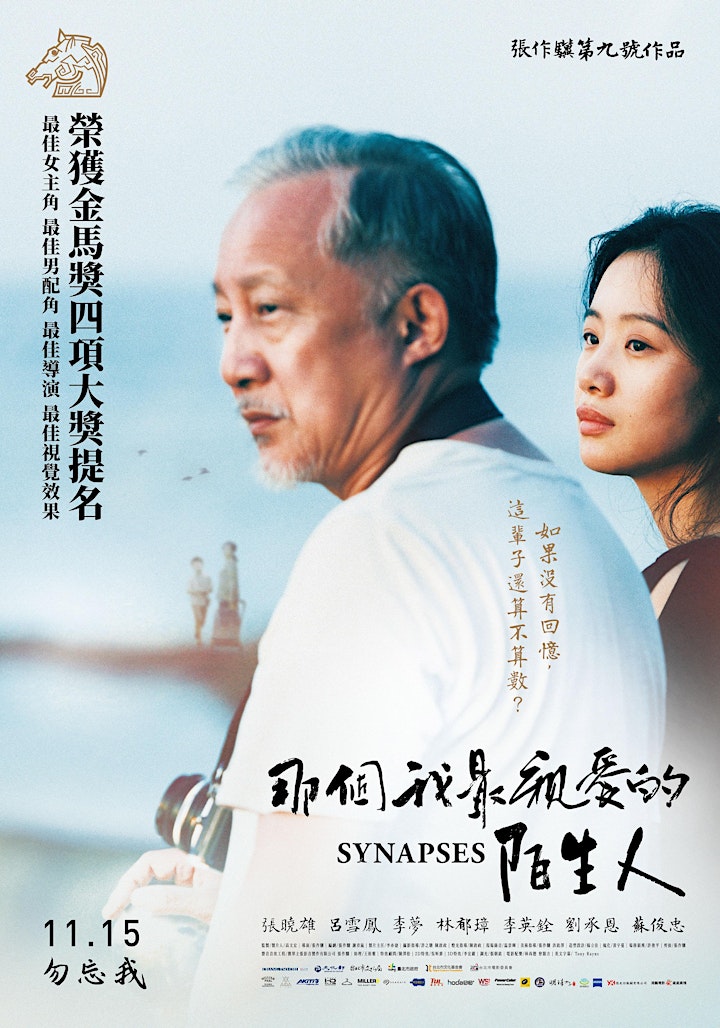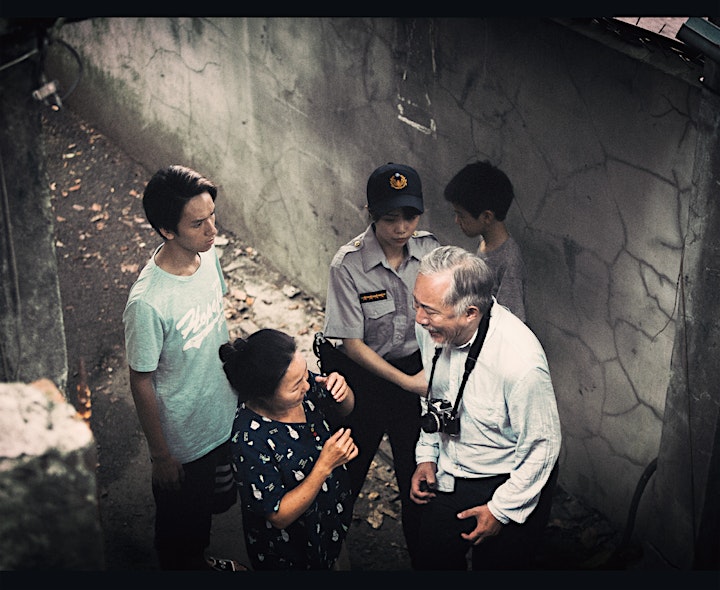 Date and time
Location
Refund policy
Contact the organizer to request a refund.
Eventbrite's fee is nonrefundable.