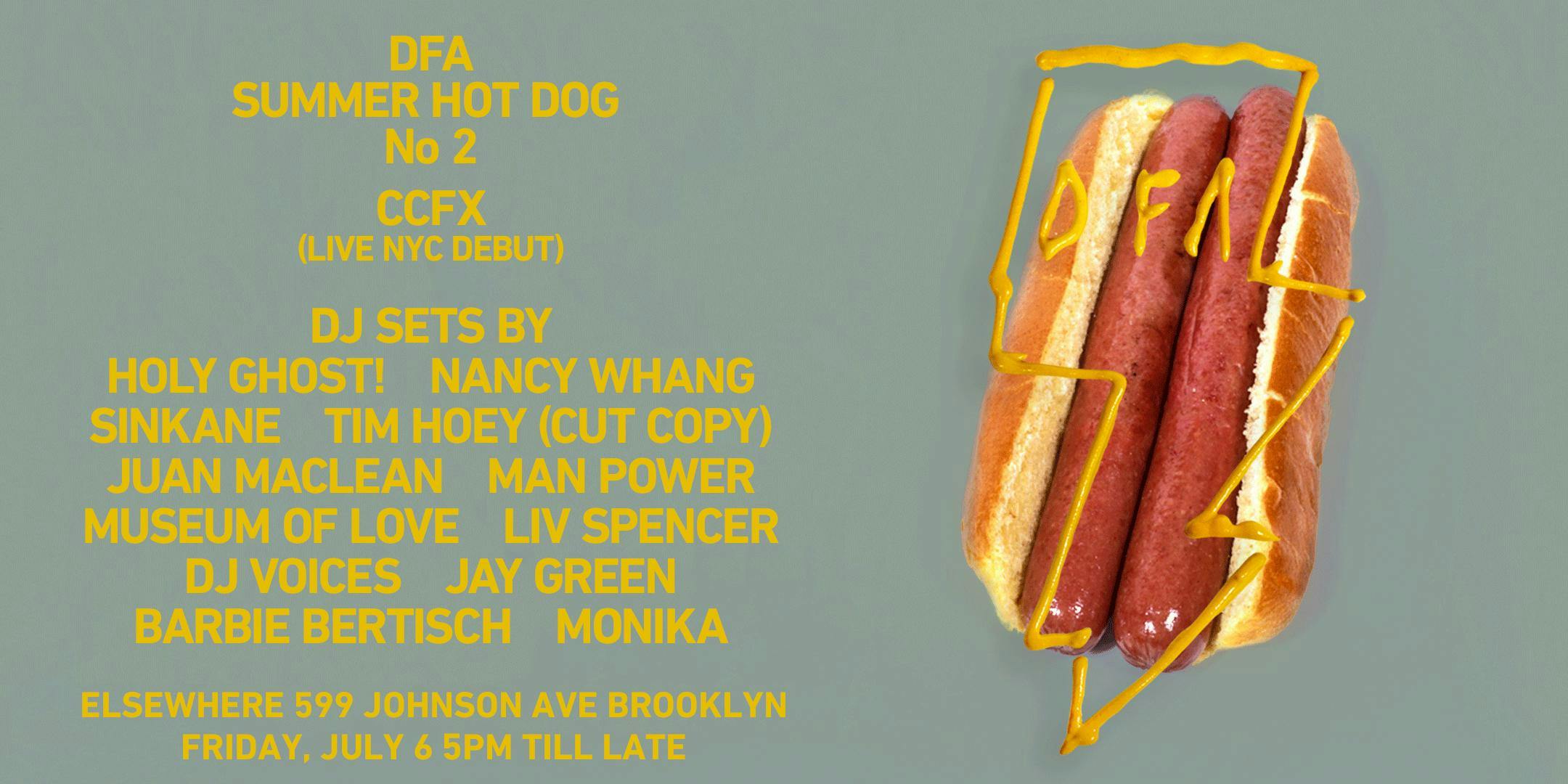 About this Event
heads up y'all: this summer season, the Elsewhere Rooftop will be open all night on weekends space-permitting, so grab a frozen drink with a view of the skyline when you need a breather! 
if you've never been to our space, there is lots else to explore too! our parties are multi-room celebrations, featuring a very large cavernous warehouse hall and a cozy dance floor in the side room, plus a small hideaway lounge tucked into the 2nd floor. make sure to wander!
-- 
We're back! 
DFA Records Summer Hot Dog No 2 
└ CCFX (LIVE NYC Debut) 
DJ Sets By: 
└ Holy Ghost!
└ Nancy Whang 
└ Juan MacLean 
└ Sinkane 
└ Man Power
└ Museum of Love
└ DJ Voices
└ Barbie Bertisch
└ Monika
└ Liv Spencer
└ Jay Green
└ Tim Hoey (Cut Copy)
+ very special guests