Event Information
Location
Fearless Theater
because Event Space
3419 E University Drive
Phoenix, AZ 85034
Refund Policy
Refunds up to 7 days before event
Description
Explore DevSecOps practices, tools and mindset shifts needed to maintain quality and security at high velocity. Pushing the limits of DevOps is natural. Educate, evolve, and explore concepts around developing Security by Design.
This day of first-person talks will give you a perspective on how you and your team can enable faster application development with more rapid deployment to production, while integrating security into your DevOps initiatives. This event is driven by technologists – no vendor talks allowed.

As stated in the DevSecOps Manifesto, "We must adapt our ways to ensure data security and privacy issues are not left behind because we were too slow to change."
TALKS
"What in the DSO?!" - An Overview of DevSecOps
Case Study: A Journey to DevSecOps
Securing Docker Containers: Kubernetes just does that, right?
DSO Secret Sauce: Gaining Buy-in from Outside Security
Reducing Friction in App Sec when Migrating to the Cloud
Application Security & DevSecOps in IoT & Virtual Reality
Open Spaces: an attendee-led discussion
SPEAKERS
Keynote Speaker - John Willis (Atlanta, GA)
A frequent speaker across the globe on DevSecOps and published author on DevOps, John has served companies such as Docker, Chef, Canonical (Ubuntu), and Stateless Networks.
Speaker - Anjlica Malla (Dallas/FTW, TX)
A published author and recognized speaker on topics such as security, container orchestration, and cloud environments, Anjlica has served such companies as Verizon, Capital One, Ericsson, and Nortel Networks.
Speaker - Kavya Pearlman (Oakland, CA)
Just 8 years ago she was cutting hair for $10/hr, and now Kavya has been awarded minority CISO of the year 2018 by ICMCP, Top 20 influencers in Cybersecurity for 2018 as voted by IFSEC, and 40 under 40 Top Business Executives by San Francisco Business Times for 2019.
Speaker - Rob Richardson (Phoenix, AZ)
A software craftsman building web properties in ASP.NET and Node, Angular and Vue, Rob is a Microsoft MVP, published author, frequent speaker, user groups, community events, and a diligent teacher and student of high-quality software development.
Speaker - Annika Vatsa (Phoenix, AZ)
The Manager of Application Security for the Choice Hotels technical enterprise with over 6,800 hotels in over 35 countries across the globe, Annika will share insights into integrating security into the SDLC.


WHO SHOULD ATTEND

Built to be a technical conversation among technical contributors, focused is information sharing through panels & breakout sessions (further details below). Suggested attendees include:

Application Security Engineers & Architects
DevOps Engineers & Architects
Build & Release Engineers
Software Engineers & Architects
QA Engineers CI/CD
Network Engineers & Architects
Managers, Directors & VPs
TICKETS
$45 - Early Bird (until March 10th)
$75 - Pre-Announcement of Full Line Up
$95 - Regular

DevSecHOPS HAPPY HOUR
All attendees are encouraged to join our speakers for happy hour and a hoppy conversation about DevSecOps after the event for a free drink. Register here.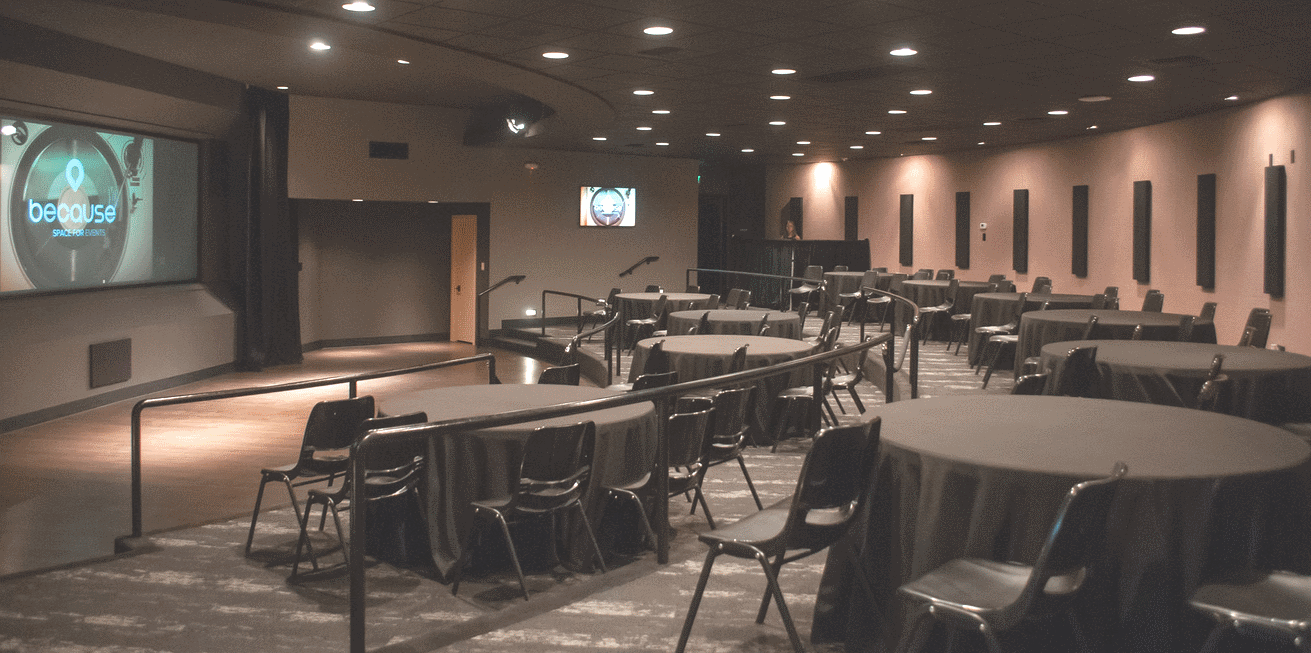 VENUE
We have chosen the because venue's dynamic theater space called Fearless both because of the quality of the space but also because 10% of our venue expenses will go back to the non-profit of our designation.

BUILD THE PHOENIX SECURITY COMMUNITY

All proceeds will go to the Cybersecurity Council of Arizona (CCofAZ) to advance the creation of a free, public facility to build awareness and hands-on training in IT Security and InfoSec. Learn more at www.ccofaz.org - CCofAZ is a non-profit organization led by women, open to everyone.


SPONSORSHIPS

Tell the world your company makes Security a priority. Start or continue your team's conversation on DevSecOps, boost your recruiting efforts and build your company's brand. Questions: contact Rachel Harpley today. Ready to sponsor? Click here.


Global Sponsor: Sonatype, producing Sonatype Nexus which helps software development teams use open source so they can innovate faster and automatically control risk.


Local Organizing Sponsors: adrytech and Recruit Bit Security.
Title Sponsor: Choice Hotels International
Silver Sponsor: NowSecure

Community Partners: ISSA Phoenix Chapter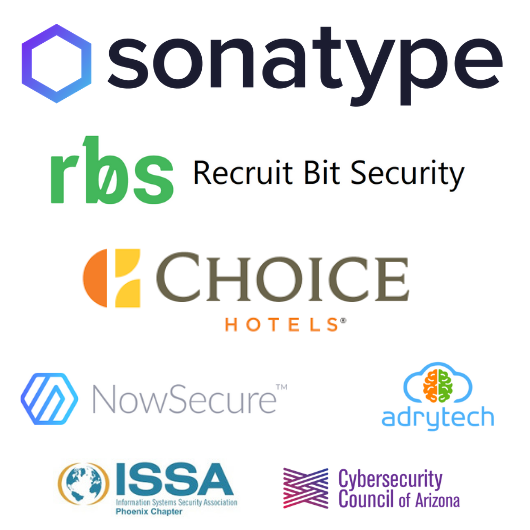 EVENT CURATED FOR TECHNICAL PROFESSIONALS
Please honor the intent of this event as a technical conversation among technical contributors.
Business development or recruitment professionals may be removed from the event at any time with no refund available the day of the event. Thank you for respecting the space.
Event registration lists with attendee contact information will not be provided to sponsors; however, the details of the event's costs and donations to CCofAZ will be shared with the community.
Date and Time
Location
Fearless Theater
because Event Space
3419 E University Drive
Phoenix, AZ 85034
Refund Policy
Refunds up to 7 days before event