Description
Saddled with expectations from parents, congregation members, denominations, and the leaders who hired them, youth and young adult pastors face a unique challenge in providing effective pastoral care to their LGBTQ+ students. Is it possible to maintain a traditional Biblical view on sexuality, yet remain devoted to the youth in your care who identify as LGBTQ+? Join us for this one-day seminar that will equip you to take practical steps towards loving the LGBTQ+ students in your community with a new boldness, while avoiding common pitfalls that erode relationships, harm your students, and damage those who identify as LGBTQ+.
Presenters will offer a Biblical framework for reconciliation that frees Christians to emulate Christ's incarnational love without compromising deeply held beliefs on sexuality. Hone your skills and practice strategies for building "treasonous friendships" across deep theological and ideological divides that typically challenge our loyalty to one another. Invite God to guide you towards deeper healing in your closest relationships and gain practical take-home skills and tools to inform your life of ministry.
LGBTQ+ Christians will share their personal stories and insights towards answering your toughest questions and challenges in your life of ministry.
Featured Speakers: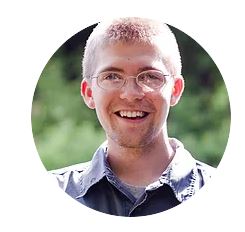 Greg Coles is a piano player, a baker, a writer, a worship leader, and a Ph.D. candidate in English, not necessarily in that order. He grew up on the Indonesian island of Java, where he fell in love with language learning his older brother's SAT vocabulary words and reading Shakespeare's Hamlet at age 8. Greg is the author of Single, Gay, Christian: A Personal Journey of Faith and Sexual Identity (InterVarsity Press, 2017). His fiction and expository writing have been published by Penguin Random House and Houghton Mifflin Harcourt, and he writes about his obsession with Jesus at gregorycoles.com. His academic research on rhetorics of marginality (how language works in society for disadvantaged groups) has appeared in College English and Rhetorica.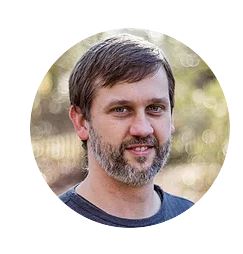 Dr. Nate Collins, Ph.D, (The Southern Baptist Theological Seminary) is the president and founder of Revoice, an evangelical organization that supports, encourages, and empowers gay, lesbian, same-sex attracted and other LGBT Christians so they can flourish while observing the historic Christian doctrine of marriage and sexuality. Speaking from his own experience as a gay man in a mixed orientation marriage, Collins is committed to helping faith communities include LGBT people in the family life of the church. He is the author of All But Invisible: Exploring Identity Questions at the Intersection of Faith, Gender, and Sexuality (Zondervan, 2017). Nate has been married to his wife, Sara, for thirteen years, and they have three children.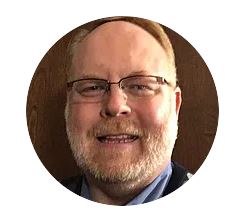 The Rev. Dr. Jim Hampton, Ph.D. (University of Kansas) is a professor at Asbury Theological Seminary. Jim has spent a lifetime involved in youth ministry: as a local church youth pastor, a denominational executive, the co-founder of Barefoot Ministries (a publishing company that focused on youth and youth worker resources), and now as a professor of practical theology and youth ministry. Over the last decade, Jim has explored the unique challenges churches and ministers face in ministering to adolescents who self-identify as LGBTQ. He lives in Lexington, KY with his beloved wife, Carolyn, and their two children. He is the author of several books, including Everyday Saint, a guide to help adolescents understand what it means to be holy. Email: theoskaris@gmail.com
Facebook/Twitter: @theoskaris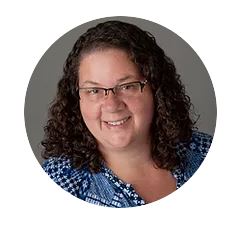 Melissa Meyer is a nurse, trainer and organizational leader. Melissa has worked with youth and youth-serving professionals in juvenile justice, drug treatment, mental health care, schools, disability services and health care for over 25 years. Now she shares her talents with Safe and Supported, a project of Lighthouse Youth and Family Services, focused on developing and implementing innovative strategies to prevent and end LGBTQ youth homelessness in Hamilton County by 2020.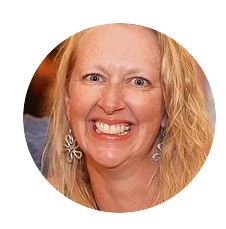 Heather Schmiedicke is a member of the LOVEboldly Core Team and our Content Coordinator for Devoted For Youth Pastors. Heather felt called to bridge the gap between the conservative church and the LGBT community in 2012 when a beloved gay friend asked if her church was LGBT friendly and she instantly regretted her flippant response to his question. Since then, she has been doing incarnational ministry work with LGBT people in her own life, while helping lead her church to better postures towards LGBT folks. Heather serves on the Steering Team at Vineyard Life Church Brownsburg and sits on the board of directors for Walls Down, Inc., an organization dedicated to helping the conservative Christian church love LGBT people generously. This gardener, wakeboarder, Ace Hardware associate, school-library-book-doctor, tree-hugging chicken lady lives in Brownsburg, Indiana with her husband Jamie and their 2 baseball-playing sons, Kade and Carson.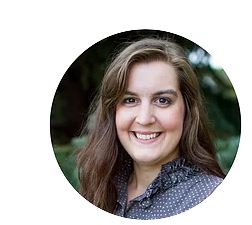 Heidi Weaver-Smith is the president and founder of LOVEboldly. Compelled by Christ's interactions with marginalized folks in the Gospels and disturbed by the stories of LGBTQ+ friends who had been treated poorly by Christians, Heidi founded LOVEboldly in 2011. Through her leadership, Heidi empowers LGBTQ+ and straight Christians to step towards loving one another boldly and equips Christians to engage with dignity and civility in the polarizing conversations surrounding faith and sexuality. Heidi has completed some seminary coursework at Asbury Theological Seminary and has been participating in dialogues with traditionally-minded Christians and the LGBTQ+ community since 2008. She lives with her husband, Steven, and her young daughter, Felicity, in Columbus, OH.
Also Featuring Conversation Partners: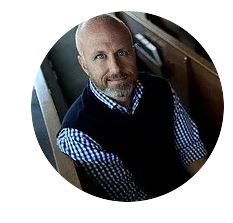 Alan Chambers is perhaps best known as the final President of Exodus International, the largest ex-gay ministry in the world, which he closed in 2013 with an apology for the harm he believes conservative Christianity has done to the LGBTQ+ community. He has been interviewed by nearly every major media outlet in the world and has authored 3 books including his recent memoir penned with his wife, Leslie, My Exodus: from Fear to Grace (Zondervan, 2015). Alan writes for magazines, newspapers, and online publications upon request. His family and friends know him best as Leslie's husband, Isaac and Molly's daddy, for his great sense of humor, love of decorating (both homes and people), and shoe collection. Alan serves as the President of The Alan and Leslie Chambers Foundation, a consulting and counseling outreach encouraging greater inclusivity for LGBT people in faith communities and providing support for individuals and families navigating the complexities of faith and LGBT realities. The Chambers are founding members of Grace Church and live in Alan's hometown of Winter Park, Florida. Facebook: @AlanManningChambers and Twitter: @AlanMChambers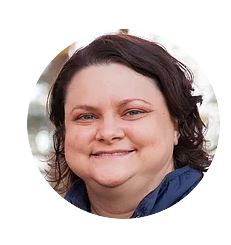 Christy Messick is a graduate of Asbury Theological Seminary where she completed her Masters of Divinity in 2012. Christy has ministered in various national and international contexts and has a heart for LGBTQ+ youth and young adult discipleship. She has extensive experience working with those seeking to reconcile their faith and sexual orientations and has worked as a Fellow in the Religion and Faith Department of the Human Rights Campaign, located in Washington, DC. She participated in the inaugural Reformation Project, which seeks to transform church teaching on sexual orientation and gender identity. Christy serves as the editor of Owning Our Stories, a place where LGBTI people, their parents, and friends can own their stories by sharing it with others. She also blogs about faith and sexual orientation and serves as a founding board member of LOVEboldly (2011-Present). Christy lives in Georgetown, KY with her wife, Sarah.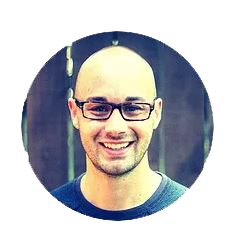 Ty Wyss is the executive director of Walls Down Ministry where he teaches and trains the conservative church to love LGBT people generously. Ty speaks on issues related to sexuality, shame, identity, and intimacy with God & others. He also works as a pastoral counselor in Indianapolis, specializing in the area of sexual identity & faith. Ty received his master's degree in mental health counseling from Indiana Wesleyan University and his ministry license through the Assemblies of God. He lives in Indianapolis with his wife (Rachel) & son (Beckett).