Description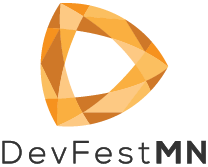 EVENT OVERVIEW
DevFestMN is a one-day conference bringing together developers, designers and technology enthusiasts from the Midwest and beyond. With several parallel tracks available, workshops and a noteable keynote, this Google Developer Twin Cities hosted event will be something you won't want to miss!
MORE INFORMATION
Please visit devfest.mn for the most current event information.
TRACKS AND AGENDA
Android | Design | Chrome & Web | Cloud | IoT | Reach
More to come on this!
AFTERPARTY
TBD
CONTACT
Questions? Contact lloyd@gdgtc.com