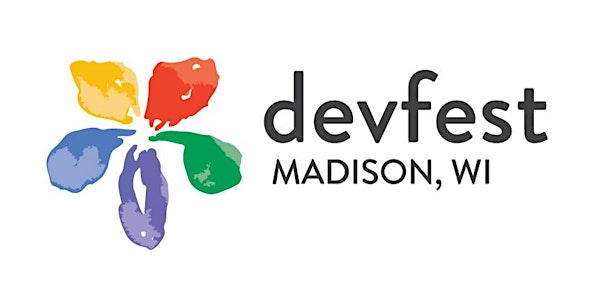 DevFest WI 2022
DevFest WI is a positive, inclusive conference for any and all technologists.
When and where
Location
Memorial Union Terrace 800 Langdon Street Madison, WI 53703
Refund Policy
Contact the organizer to request a refund.
About this event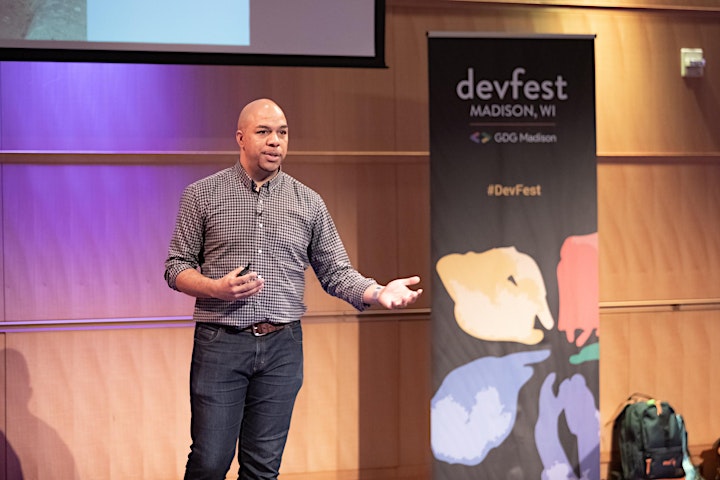 DevFest WI is a conference for any and all technologists. Our theme is inclusivity: how do we create development teams and software products that are welcoming to everyone?
Our schedule is now live! https://www.devfestwi.com/schedule
Check out our speaker lineup here: https://www.devfestwi.com/speakers
We hope you can join us!
-----------------------
8:30 - 9:00 AM: Registration
We'll provide coffee, tea, water, and a variety of breakfast snacks.
9:00 - 9:15 AM: Welcome
9:15 - 9:40 AM: "I Did That! Tracking your impact and announcing your accomplishments"
Jen Neuls (she/her)
9:40 - 10:25 AM: "Impostor Syndrome and Advocacy"
Ross Larson (he/him)
10:25 - 10:40 AM: Break
10:40 - 11:25 AM: "Accessibility Best Practices"
Savina Imhan (she/her)
11:25 - 11:50 AM: "Is Your Software Teachable?"
Dorothea Salo (she/her)
12:00 PM - 1:30 PM: Lunch
Attendees will be provided Union vouchers to allow folks to choose a meal that best fits their needs. Grab a new friend from the conference and explore the Union!
1:30-1:55 PM: "What's Hockey Got to Do With It? Building Inclusive Teams On and Off the Ice"
Amanda Thornton (she/her)
1:55 - 2:20 PM: "Building A Flexible, Inclusive Technical Interview"
Alex Rolfe (he/him)
2:20 - 3:05 PM: "Just be a person – the importance of empathy in creating an inclusive team culture"
Morgan Andersen (she/her)
3:05 - 3:20 PM: Break
3:20 - 3:45 PM: "Empathy is Hard: Why Web Accessibility is Still an Unsolved Problem in 2022"
Sadik Shahidain (he/him)
3:45 - 4:10 PM: "Professional Self-Care"
Lauren Kieliszewski (she/her)
4:10 - 4:30 PM: Talkback Session / Retro