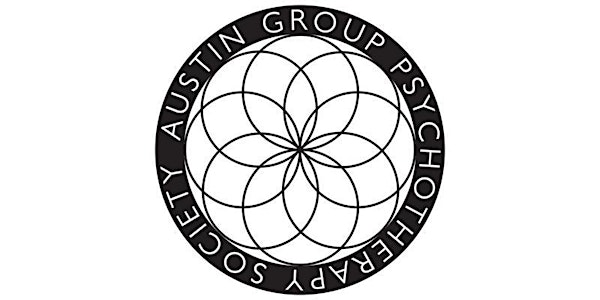 Developing and Sustaining Successful Group Leadership Practices
When and where
Location
DoubleTree by Hilton Austin University Area 1617 North Interstate 35 Frontage Road University Hall Austin, TX 78702
Refund Policy
Contact the organizer to request a refund.
Description
First Annual AGPS Conference:
Developing and Sustaining Successful Group Leadership Practices
---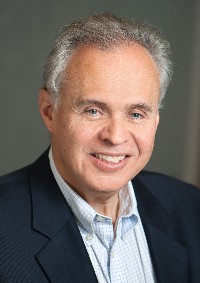 12 CEUs (including 3 Ethics credits)
available for Social Workers, LPCs, LMFTs, & Psychologists.

EARLYBIRD Prices Avaialable until Friday Sept. 8th!
Event Description:
We want our groups to be effective environments that facilitate positive change for our group members. But how exactly do we foster effective groups and what makes an effective leader? Research suggests that successful therapy, across all therapy models, has a core set of relational tools. Through combining didactic and experiential learning, this conference will take an in-depth look at factors that contribute to therapist effectiveness in group therapy. This integrative approach provides opportunity to gain insight, self-awareness, and behavioral skill while integrating cognitive, emotional and behavioral elements. Dr. Leszcz' depth of experience, expertise, and relational style will appeal to everyone from students to experienced professionals.
Dr. Leszcz will talk about the most crucial common factors of effective leadership and provide an approach to fostering the all-important therapeutic alliance. One primary task is the effective intervention in developing group cohesion. Another key skill is the use of empathy with regard to leaders' understanding of group member's inner world, their experiences, and their interpersonal behaviors. Attention will be paid to the ethical application of the therapist's use of self including how to effectively use countertransference and self-disclosure. Other crucial factors include making things come alive in the here-and-now, the importance of interpersonal process, and use of therapeutic metacommunication.
SMALL GROUP EXPERIENCE
Each person attending the conference will participate in a small group led by highly skilled senior members of our group community. Small group experiences provide all participants with an opportunity to experience the unique dynamics and benefits of group work firsthand. The purpose of this activity is to provide a rich context for development that deepens understanding of our clinical work, our clients, and ourselves. It can remind us of our clients' perspective as a participant and give exposure to the facilitation style of other seasoned group leaders.

Small Group Leaders
Katie Griffin, LPC, CGP, FAGPA
Jay Erwin-Grotsky, LCSW, CGP, FAGPA
Andrea Pully, M.Ed., LPC, CGP, FAGPA
Jeffrey S. Hudson, M.Ed., LPC, CGP, FAGPA
Jeanne Bunker, LCSW, CGP
Patricia Tollison, Ph.D., CGP
Jev Sikes, Ph.D., CGP (1st Alternate)
Glenn Olds, Ph.D., CGP (2nd Alternate)
OBSERVERS
Tammy Brown, LCSW, CGP
Barbara Davis, LCSW, CGP (1st Alternate)

Clinical Consultation Opportunity
Molyn Leszcz is offering a Sunday morning consultation group in an office setting with limited space. A small group of participants will have a rare opportunity to bring their case material, clinical questions, and issues from their work to the presenter, benefitting from the rich clinical and research expertise of the presenter.
Click here for Consultation registration

About the Presenter:
Dr. Molyn Leszcz is the Psychiatrist-in-Chief at Mount Sinai Hospital, and Professor and Vice Chair, Clinical, Department of Psychiatry, University of Toronto. Dr. Leszcz is a Distinguished Fellow of the American Group Psychotherapy Association. He co-chaired their Science to Services Task Force, facilitating the publication of Clinical Practice Guidelines for Group Psychotherapy. With Irvin Yalom, he co-authored the fifth edition of Theory and Practice of Group Psychotherapy (2005). His co-authored book in the Psychotherapy Essentials to Go series, Achieving Psychotherapy Effectiveness, was published in 2015. Dr. Leszcz was awarded the 2009 Anne Alonso Award for Outstanding Contributions to Psychodynamic Group Therapy. Dr. Leszcz has been the recipient of a number of teaching awards at the University of Toronto. His research has focused on group psychotherapy.

Learning Objectives:
Illustrate the evidence-based factors that contribute to enhanced group psychotherapist effectiveness


Identify approaches that maximize therapeutic opportunities within the patient-therapist relationship and in the here-and-now of the interpersonal group therapy setting

Articulate the principles of therapeutic metacommunication and processing within the therapeutic relationship

Explore the ethical application of therapist use of self, countertransference, and judicious therapist transparency

Schedule
Friday - October 20th
1:30 - 2:00pm Arrival and Registration
2:00 - 5:45pm Lecture, Demonstration Group, & Discussion
(break included)
5:45 - 7:00pm Light Dinner (Provided)
7:00 - 8:30pm Small Group Experience & Sign Out
Saturday - October 21st
8:30 - 9:00am Sign In, Continental Breakfast, & Networking
9:00 - 11:45am Lecture, Demonstration Group, & Discussion
(break included)
11:30 - 12:45pm Small Group Experience
12:45 - 1:45pm Lunch (Provided)
2:00 - 3:30pm Demonstration Group and Discussion
(break included)
3:45 - 5:45pm Small Group Experience, Closing Remarks
& Sign Out
Sunday - October 22nd
9:00 - 12:00 Clinical Consultation Opportunity (Click here to register)