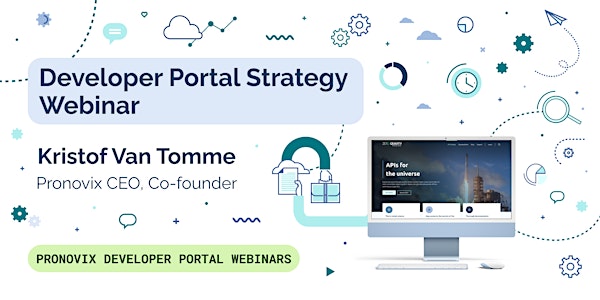 Developer Portal Strategy Webinar
Join us to learn how to build your strategy for creating a great developer portal experience.
Date and time
Tuesday, April 18 · 6 - 7am PDT
About this event
We go through the basics of what is a developer portal and how it is used to improve developer experience. We will review what we have learned from working with our customers and from our ongoing developer portal research.
What will you learn?
What is a developer portal?
What is Developer eXperience?
Who are the stakeholders?
Internal vs External DX
What types of docs do you need?
What is a good devportal MVP?
What architecture patterns are there?
What technologies do/should you use?
Developer portals & strategy
Presenter: Kristof van Tomme (Pronovix, CEO, Co-Founder)