Description
Learn how to promote personal development and emotional intelligence at your company with the tech industry's most proven soft skills training.
Dev Bootcamp developed our Engineering Empathy curriculum to create an optimal learning mindset and environment for our students by addressing the human side of software development. The issues that we tackle: implicit bias, privilege, allyship, communication and feedback are even more applicable in organizations as they are in the classroom. Our corporate Engineering Empathy initiative will offer structured, workshop style courses delivered by trained Dev Bootcamp facilitators, that address a wide range of issues that prohibit teams from being effective and productive.
Learn more about Engineering Empathy in: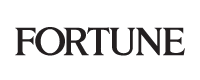 ACCESSIBILITY: Our facility is wheelchair accessible through an elevator. For accommodation requests, please contact us - kam@devbootcamp.com.