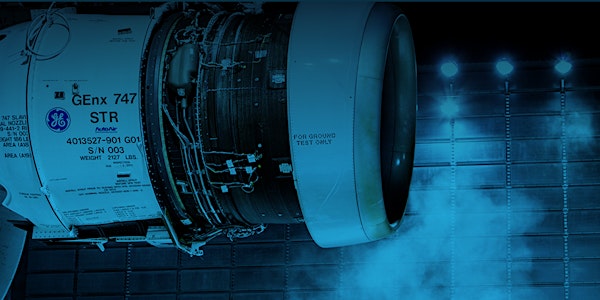 Detroit Industrial Hack
When and where
Location
Greenfield Village 20900 Oakwood Boulevard Dearborn, MI 48124
Description
GE Digital, the newest company within the GE portfolio, is bringing the Industrial Internet to life, by connecting minds and machines. The GE Digital Hub Detroit, located between Detroit and Ann Arbor, is home to nearly 800 of the world's best Digital Technology professionals who are changing the way we work by leveraging our Predix platform.

We are proud to present this year's Detroit Maker Faire at the Henry Ford Museum of American Innovation. As part of the Maker Faire, we will host a unique Hackathon that will give innovators a once-in-a-lifetime opportunity to build on our Predix platform to create Smart Museum solutions at the Henry Ford.

We're looking for technical innovators of all kinds, from early career to senior professional developers to join us. Click above to register!

FAQs
What can I bring into the event?
A laptop, a 5-person team and complete the registration.
How can I contact the organizer with any questions?
email us at detroit.industrialhack@ge.com or reach us through slack!
How can I join the slack channel?
Sign-up at https://gedigitalhack.slack.com/signup

If your school domain is not listed and you would like it to be, email us at detroit.industrialhack@ge.com

What if I do not have a 5-person team?
Start a discussion in the slack channel, post on our social media, form a team day-of.
What if I am early in my technical career and do not have a lot of experience?
No problem! This is a competition for everyone. GE Digital - Detroit Industrial Hack is all about learning something new, building relationships, and starting the journey toward an amazing technical career.
By registering on the Eventbrite does it gives me guaranteed spot in the hackathon?
No. Eventbrite registration is the first step of this registration process, it does not guarantee a spot for this hackathon. If you are selected, you will receive an email confirmation notification and further instructions from us to complete the registration. Please make sure your email address is correct during registration.

Are there any prizes for this Hackathon?

Yes, teams can win prizes up to $12,000 non cash prizes. There are 5 prize categories:

Detroit Industrial Hack - Best Overall $5000 (Non Cash Prize)

Design Originality - $1500 (Non Cash Prize)

Technical Difficulty & Usability - $1500 (Non Cash Prize)

Potential Value to The Henry Ford Museum - $1000 (Non Cash Prize)

User Experience & Functionality - $1000 (Non Cash Prize)