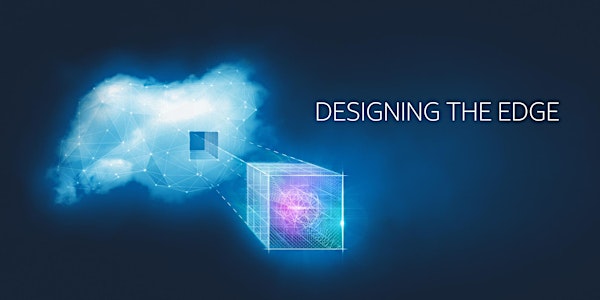 Designing the Edge
When and where
Location
Ericsson Experience Center 2755 Augustine Drive Santa Clara, CA 95054
Description
The rise of edge computing is reshaping the way we think of the internet. As data and content generation become increasingly decentralized, so too must the supporting networks and cloud infrastructure. The disruptive potential of the edge is further driven by the arrival of 5G, the proliferation of connected devices, and the heavy, real-time computing requirements of emerging applications. Yet the industry has only just begun to scratch the surface of the true value that edge computing can deliver. Designing applications for this new computing paradigm will require close collaboration across technology ecosystems, a practice that has always been foundational to our work at the Foundry.
The AT&T Foundry Edge Computing Zone (EC Zone) program unites the technology ecosystem to develop generation-defining applications for the 5G network edge.
Designing the Edge consists of three separate segments: Futurecast, Symposium (Invitation Only), and Participant Talks. The event will feature demonstrations and discussions on the evolution of infrastructure and our three core missions:
Cutting the Cord on XR and Gaming
Real Time IoT Analytics: Alert and Response
Live HD-3D Mapping for Vehicle Automation


Designing the Edge Demo and Speaker Participants

ARM, Arvizio, City of San Jose, Civil Maps, Foresight.ai, Genetec, HP Enterprise, HERE Technologies, HTC VIVE, Microsoft, MobiledgeX, NGCodec, NVIDIA VR, Gridraster, Packet.io, Playgiga, Qualcomm, Rafay Systems, Swim.ai, Vapor.io, Vintra & more
March 25 (5–8 p.m.): Futurecast - "Rise of the Edge"

This discussion introduces the concept of edge computing and its applicability to 5G. Join us as we speak with Tad Brockway, Corporate Vice President for Microsoft Azure Storage, Media, and Edge, to explore the evolution of cloud computing and the rise of the edge with moderator Andrew Keen.
5:00–6:30 p.m. Registration with Open Demo Floor and Hors d'oeuvres/Refreshments
6:30–8:00 p.m. Futurecast Discussion: "Rise of the Edge"
Session will be livestreamed on our website for remote viewing



March 26 (8 a.m.–3 p.m.): EC Zone Symposium [Invitation Only]
Current and prospective EC Zone participants will come together to discuss goals and challenges for our three missions through a series of panel sessions.

8:00–9:00 a.m. Registration & Breakfast
9:00–10:00 a.m. AT&T/Ericsson Welcome, EC Zone Program and Lab Launch

10:00–11:00 a.m. Panel: Cutting the Cord on XR and Gaming

11:00–11:30 a.m. Break
11:30 a.m. –12:30 p.m. Panel: Real-time IoT Analytics for Public Infrastructure

12:30–1:30 p.m. Lunch (Outdoor Courtyard)

1:30–2:30 p.m. Panel: Live HD-3D Mapping for Vehicle Automation

2:30–3:00 p.m. Closing Remarks

March 26 (3–7 p.m.): EC Zone Participant Talks and Open Demo Floor

Attend talks by some of our XR and Gaming contributors and mingle with other early program participants as we plan the future of EC Zone.
Demo floor is open from 3–7 p.m.
3:00–3:30 p.m. Registration (Only for those not attending EC Zone Symposium)

3:30–5:00 p.m. Edge Computing Zone (EC Zone) Participant Presentations

5:00–7:00 p.m. Open Networking and Refreshments
The AT&T Foundry is excited to have you attend; please make sure your RSVP is an accurate reflection of your expected attendance and remember to bring a photo ID.