Join DOTFL Season 2 for another thought provoking discussion with our favorite people from around the world!
About this event
Designing on the Front Lines, Season 2
In this virtual forum, designers and doctors talk about designing better services, PPE, public spaces, and more in the age of COVID-19. Presented by the Health Design Lab at Thomas Jefferson University and Cooper Hewitt, Smithsonian Design Museum. Season 1 took place in summer 2020.
Moderated by Morgan Hutchinson, MD and Ellen Lupton
This event is formatted to be an open and engaging discussion so we encourage all who are able to please join by video!
FYI: We Will Be Recording the Main Zoom room Presentation and Conversation
After each episode, you will be able to find video recordings archived at CooperHewitt.org. Episodes will also be re-released in a special encore series on the Design Lab with Bon Ku Podcast!
We hope you will join us for all 3 of thee special episodes.
See program details below.
Program Details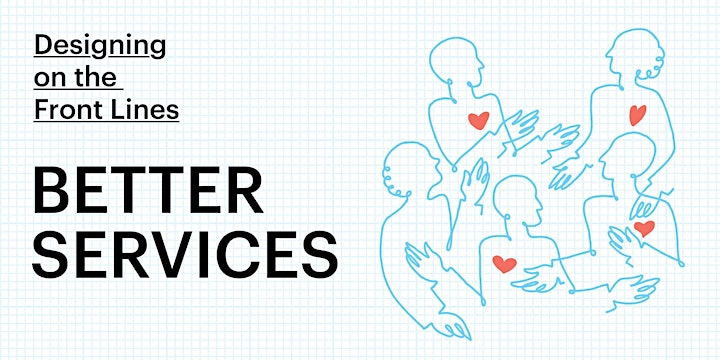 FEBRUARY 25, 3:00pm EST / 12:00pm PST
Virtual Talk | BETTER SERVICES | Designing on the Front Lines
Pandemic-inspired service designers are bringing health care to communities. COVID-19 forced health care providers to quickly ramp up existing services (telemedicine) and set up entirely new ones (mobile testing and vaccination sites). Hospitals around the world developed safe, robust services at record speed. Experts from Thomas Jefferson University's Health Design Lab discuss how to best serve neighborhoods at risk.
Bon Ku, MD and Morgan Hutchinson, MD | Jefferson Health Design Lab
Leah Reisman PhD | Health & Wellness Director, Puentes de Salud
Sonya Stokes, MD, MPH | Mount Sinai Icahn School of Medicine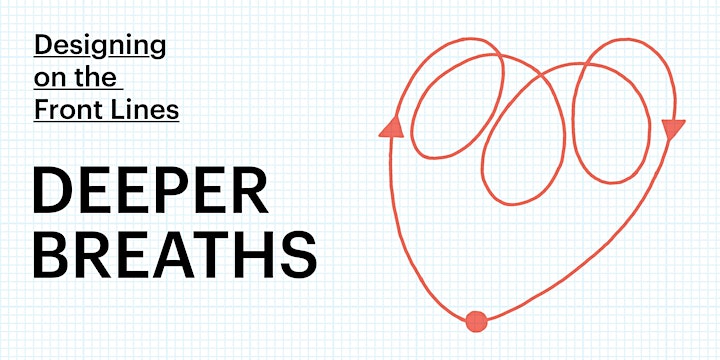 APRIL 8, 3:00pm EST / 12:00pm PST
Virtual Talk | DEEPER BREATHS | Designing on the Front Lines
Designers are working quickly to protect humans from illness. At the start of the pandemic, designs for personal protective equipment (PPE) had changed very little for nearly fifty years. In the face of alarming shortages, the global maker movement jumped into action, and legions of home sewers stitched masks for essential workers. Engineers, artists, doctors, and designers sought to improve the comfort, effectiveness, and sustainability of PPE. Meanwhile, official guidelines were shifting. What is the state of PPE design now?
Monique Smith, MD | Emergency Doctor, Founding Director, Health Design ED, Emory University
Adam Wentworth |Designer, TEAL Reusable Respirator
Sabrina Paseman | Designer, Essential Mask Brace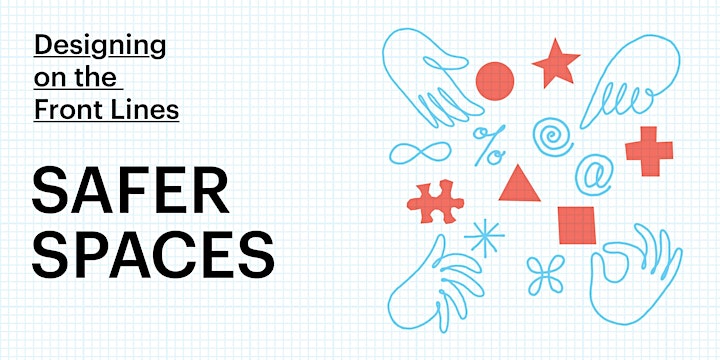 MAY 6, 3:00pm EST / 12:00pm PST
Virtual Talk | SAFER SPACES | Designing on the Front Lines
Architects are reimagining the places where we live, work, and gather. Many modern indoor spaces are sealed shut and climate-controlled. The pandemic prompted people to open the windows, move activities outside, and control the flow of indoor air. From plastic sneeze guards to graphics for social distancing, new norms sprang quickly into place. What worked and what didn't? How can everyone have access to healthier spaces?
Jennifer D. Roberts | Associate Professor, Department of Kinesiology, University of Maryland School of Public Health
Jennifer Tobias | Researcher, New York City Streateries
Andrew Ibrahim, MD | Chief Medical Officer, HOK; Surgeon, University of Michigan
Other Event Details
Accessibility
This free program will feature short talks and a panel discussion, hosted through Zoom, with the option to dial in as well. Details will be emailed to you upon registration. This program includes closed captioning. For general questions or if we can provide additional accessibility services or accommodations to support your participation in this program, please email us at CHCuratorial@si.edu.
Credits
The exhibition Design and Healing: Creative Responses to Epidemics is made possible with major support from Crystal and Chris Sacca. Generous support is also provided by Lisa Roberts and David Seltzer and the Lily Auchincloss Foundation. Additional support is provided by the Cooper Hewitt Master's Program Fund.
Illustrations by Jennifer Tobias
Production by Robert Pugliese