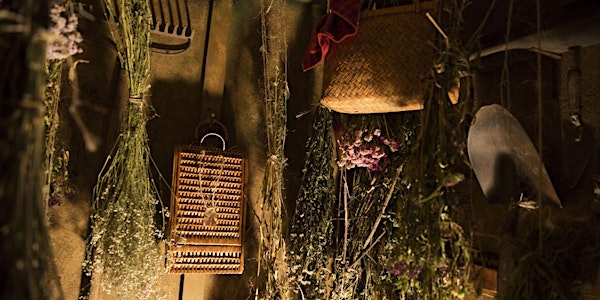 Designing Immersive Environments Workshop w/ Scout Expedition Co.
When and where
Location
PianoFight 144 Taylor Street San Francisco, CA 94102
Description
In immersive attractions, the built environment is more than just a collection of set pieces – it's a full-fledged character of its own! Whether you're developing an immersive theater production, or you're just a fan, learn how to create impactful physical environments that will transport an audience into a story.
In this day-long workshop, Jeff Leinenveber and Jarrett Lantz, Co-Creative Directors of Scout Expedition Co., will share both theoretical and practical principles of immersive set design.
The first half of the class will focus on the design process. Using examples from our recent show "The Nest" - as well as other mainstays from the greater themed entertainment and immersive theater worlds - attendees will learn how to convey story through physical objects, alter the built form to affect audience psychology, naturally draw an audience through a space, and more. We will also discuss practical tips on lighting, audio, and the creation of mood boards and concept art.
Using skills gained earlier in the day, the second half of the class will consist of hands-on design. In small groups, attendees will use their creativity to quickly construct their own compelling immersive sets.
We'll wrap up the day by experiencing and discussing each other's projects.

Presenters:
JEFF LEINENVEBER + JARRETT LANTZ
Jeff Leinenveber and Jarrett Lantz are Co-Creative Directors of Scout Expedition Co., an immersive theater company based in Los Angeles, California. Most recently Scout created "The Nest", a small-format show described by The Verge as "...transcend[ing] its escape room and video game influences, turning a well-known format into a dramatic and emotional experience that is utterly unique." Jeff previously brought stories to life in Shanghai and Anaheim as a theme park designer, and now serves as a freelance Graphic and Experiential Designer. Jarrett works by day at a major themed entertainment company as a Concept Designer, developing rides and lands for theme parks around the world.