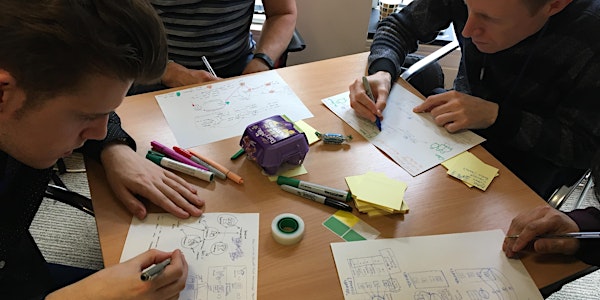 Design Thinking for Product Owners
When and where
Location
Remember to Play 143 De Ruijterkade 1011 AC Amsterdam Netherlands
Refund Policy
Refunds up to 7 days before event
Description
Why Design Thinking?
The Agile Development Process is mostly focused on the speed and quality of software development. This is due to increasing and fast changing customer demands, which create the need to build and deploy software fast. Agile perfectly answers the question of how to deliver fast and efficient, but it often neglects to ask the critical questions which relate to user needs and business value.
Solving problems vs. building features
It's easy to get caught up in the delivery of new features and forget about the needs of stakeholders (both end users as well as business). Now we do not only build software faster, but with modern analytics we have instant access to data, which represents potential input for the new ideas or improvements. To take advantage of that speed and instant input agile teams must become more autonomous and multi-disciplinary. The focus is shifting towards opportunity finding and problem solving rather than building features.
"Why are we building this and is this the best way to solve a user problem?"
" What value does it create for our business?"
Design Thinking (DT) is a problem solving methodology that leads to solutions at the intersection between user needs, technical feasibility and business requirements. As a discipline which originated in the design world DT takes advantage of the human-centric approach, systems thinking and visual communication.
It has gained enormous popularity in the recent years, to the degree that it is now part of the curriculum of many major business schools (Design in Tech report, page 18). The question is not whether it is valuable, but how your organization should leverage its potential.
2 Day training program
Design Thinking is a flexible methodology, therefore our 2 day hands-on training is designed to teach you the main principles, mindsets, methods and tools. Following the "learning by doing" approach you'll experience the whole process by working on a real case.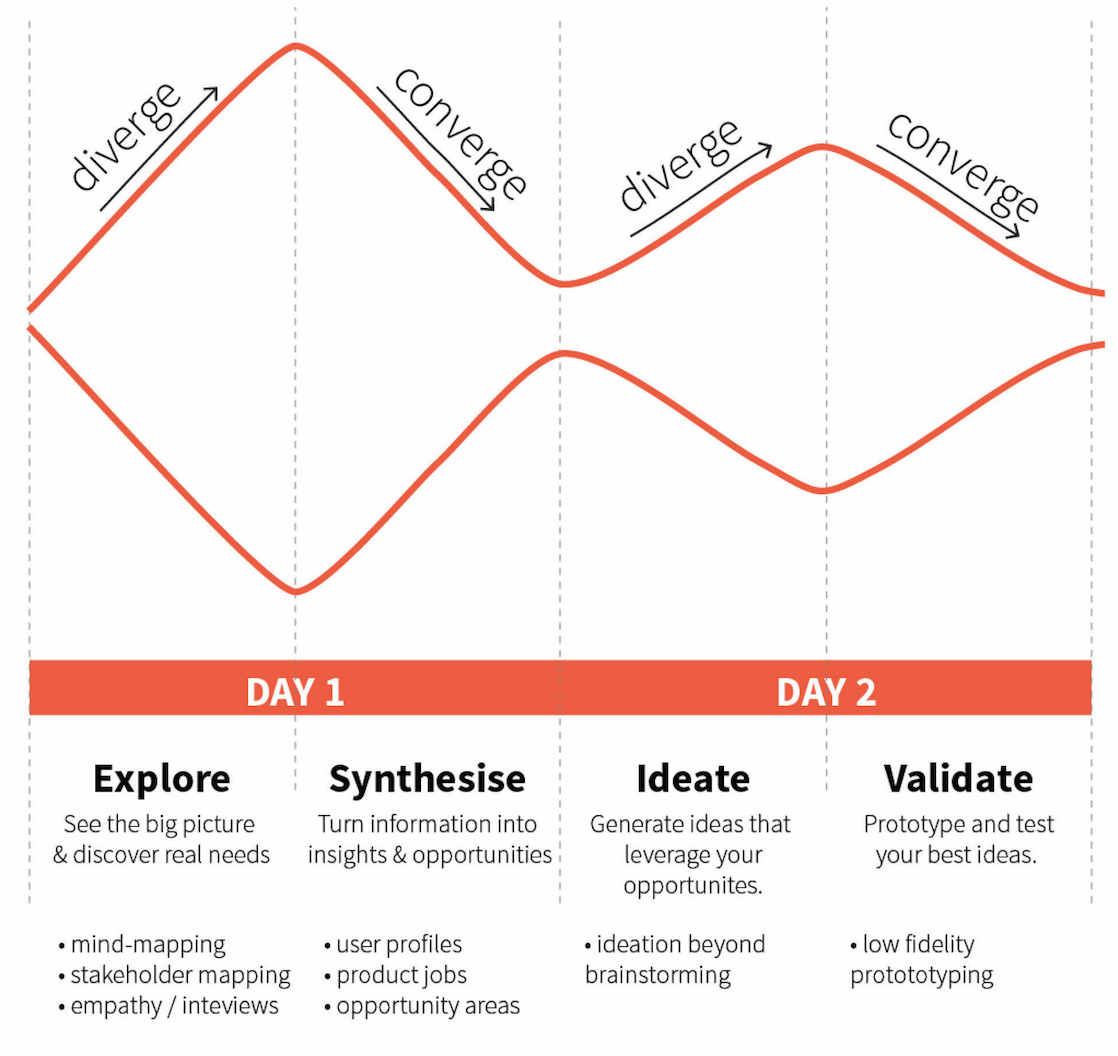 The focus of this training is on applying DT methods and tools to bridge the gap between users, business and technical implementation. We'll teach you methods and tools to:
- understand and map stakeholder relationships and needs,
- align stakeholders using boundary objects,
- help your team generate and explore ideas,
- validate and prioritize potential solutions.
Our trainers
is a senior Strategic Design consultant and facilitator. With more than 10 years of experience in fields like architecture, brand and communication strategy, service design and systems thinking she brings a diverse skillset and point of view to the table. She has helped companies like Cisco, Capgemini and ING to inject creative processes into their DNA.
Marta will be supported by one of our experienced co-facilitators.