Description
Reform invites you to an evening with the Berlin-based architect, Sigurd Larsen.
Sigurd Larsen is a Berlin-based Danish architect working within the fields of architecture and furniture design. His award-winning design studio was founded in 2009 and his furniture is available in stores and galleries around the world. Sigurd's work combines aesthetics of high quality materials with a strong focus on function in design.
Sigurd will discuss his work including the inspiration behind his Fold design for Reform.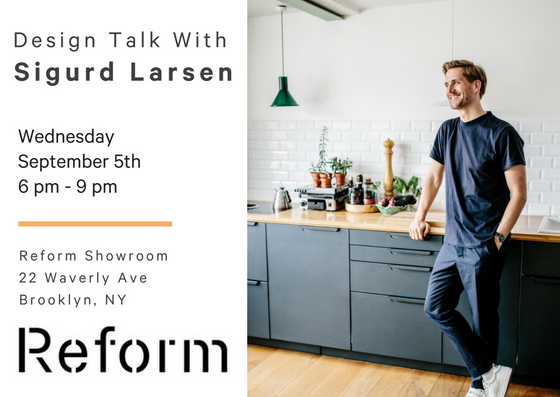 Join us at our Brooklyn showroom starting at 6 pm for an architecture and design filled evening.
About REFORM
Reform is here to challenge the traditional kitchen industry. In collaboration with internationally acclaimed architects and designers, we offer extraordinary designs using the highest-quality materials – at an approachable price.
Find out more on our website.