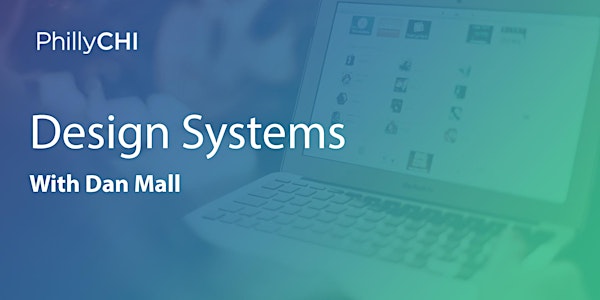 Design Systems with Dan Mall
When and where
Location
Guru North American Building 121 South Broad Street, 10th Floor Philadelphia, PA 19107
Description
We're teaming up with Guru Technologies for our next event on design systems. Let's face it: design systems are tools to largely help developers to create well-designed products. And that's great! Consistency, headstarts, and shared standards are good for everyone. But where does that leave designers? How do we exercise the advantages of gorgeous art direction and intuitive interaction design? Why does it feel like the job we've been successfully doing for years is quickly fading away? Dan Mall has been coaching and working with in-house teams on their design systems for a few years. In this talk, he'll share what he's learned about each team member's role, where to be efficient vs. where to be experimental, and how we can all better collaborate to benefit from everyone's knowledge and skills.
Event Timeline
6:00pm - 6:30pm Networking and Food
6:30pm - 6:45pm Welcome and Announcements
6:45pm - 7:45pm Talk
7:45pm - 8:30pm Networking
About the Speaker
Dan Mall is a creative director and advisor from Philly. He is the founder of SuperFriendly, a design collaborative that helps in-house teams make better digital products with design systems. Dan is also the co-founder and CEO of SuperBooked, a service that helps you find work with a little help from your friends.

Event Sponsor
Guru is a dynamic, fast growing start-up based in Philadelphia and San Francisco. Our mission is to reinvent the way people connect with meaningful information at work. Guru's knowledge management solution provides customer-facing teams access to expert-verified information where they work and when they need it most. We believe in cultivating a welcoming, inclusive culture that encourages personal growth through working hard and having fun.

Launched in September 2015, our vision is backed by an amazing group of investors including FirstMark Capital, Salesforce, Michael Dell, the Slack Fund, Emergence Capital, and Thrive Capital. As we enter the next exciting stage of expansion, we're searching for passionate individuals to join our rapidly growing team.

A Very Special Thanks To Our 2019 Sponsors