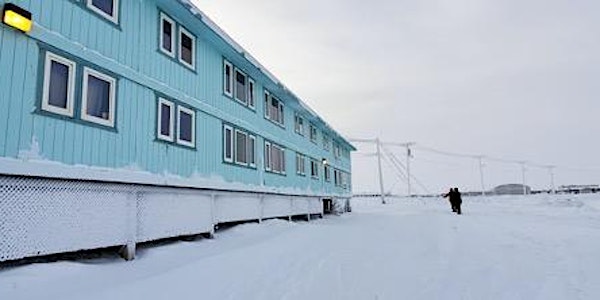 Design of the Built Environment in the Arctic Webinar
This talk will explore recent work to create architecture, landscape architecture, and urban design strategies in a rapidly changing Arctic
About this event
As the global forces of climate change, globalization, and urbanization are becoming more pronounced in the Arctic, the future trajectories for living environments, city-making processes and their adaptive capacities are brought into question and need to be addressed directly.
This talk will explore recent work of the Arctic Design Group to develop architecture, landscape architecture, and urban design strategies in the far north. Working directly with northern communities - and in collaboration with scientists and engineers – these strategies seek holistic design solutions to meet current and future challenges of an increasingly dynamic built environment in a rapidly changing Arctic.
The Arctic as a region of negotiation between the built and natural environments offers numerous lessons for design both within and beyond the polar territories. At the intersection of material, cultural, environmental and technological dimensions, the Arctic is a catalyst for rethinking the built environment from the scale of buildings and infrastructures to that of cities. It is also a prime testing ground to develop innovative design strategies in the age of weather extremes and climate change.
The Arctic Design Group is founded by Leena Cho and Matthew Jull at the University of Virginia School of Architecture who are also principals of award-winning design offices Kutonotuk and TempAgency. The ADG offers a diverse range of engagements on Arctic issues via design studios, seminars, lecture series, exhibitions and symposia in addition to scholarly research and creative practice.
Migration In Harmony is an international, cross-disciplinary network of Arctic migration researchers funded by the National Science Foundation. Learn more and sign up at https://mailchi.mp/georgetown/migrationinharmony.