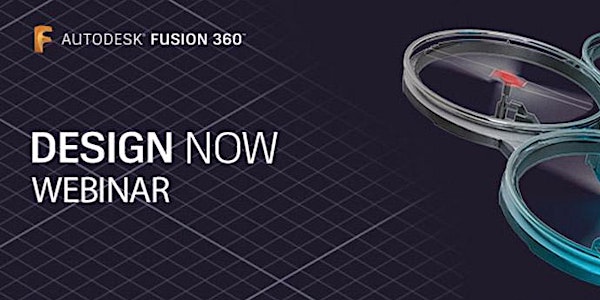 Design Now: Up and running with Fusion 360 (Bulgaria)
Description
Двудневно онлайн обучение на английски език от Autodesk Certified преподаватели!
Обучението ще се проведе онлайн на 13-ти и 14-ти октомври от 12:30 до 16:30.
Завършилите обучението ще получат официален Autodesk сертификат за обучение.
На 13-ти преди обед регистрираните участници ще получат инструкции за регистрация в платформата за електронно обучение. Не е необходима предварителна инсталация на софтуер.
We're thrilled you're interested in learning Fusion 360. Download Fusion 360 here.
Join us for this quick webinar to get up and running with Autodesk® Fusion 360TM. Fusion 360 is a cloud-based 3D CAD/CAM tool for product development that combines industrial and mechanical design, simulation, collaboration, and machining all in one.
In this webinar you will learn how to model and assemble components and create realistic renderings in Fusion 360. It is surprising how easy 3D modeling can be.
Find out more about Fusion 360 in advance here: http://www.autodesk.com/products/fusion-360/overview