Description
Stop talking design for design's sake and start talking design for business' sake.
Designers love design. We live and breathe it. Often it feels not so much a way of working but a way of being. Get designers together and we'll talk discovery research, experience maps, interactions, prototypes, and on and on. But business, product, and civic leaders don't necessarily speak the language of design. They speak the language of ROI, engagement, and satisfaction. And they are the people who make decisions about investing in design, staffing it, and acting on it.
Join us for an evening of insight and perspective as Don Norman, renowned author, innovator, and educator, moderates an accomplished panel of San Diego business, civic, and design leaders on the topic of demonstrating the value of design. Learn how to make the best case possible for design as an economic and civic driver.
Special thanks to our sponsors Axure Software Solutions Inc. and UCSD Design Lab (be sure to read more about these key fixtures in the San Diego design community below). We will be giving away a license to Axure RP to one lucky attendee at the event!
Note: Refunds are allowed up to 48 hours prior to the stated start time of the event. Otherwise, refunds will not be issued unless the event is cancelled.
---
Panelists
Barbara Bry, San Diego City Councilmember
Victor Nacif, Chief Creative Officer at Brojure.com and Design Mentor at Intersection-Inc/The Design Academy
Chuck Longanecker, Founder of Digital Telepathy
John Bandringa, Director of Enterprise Strategy and Innovation for the Port of San Diego
---
Agenda

6:00 Light food, beverages, and networking
7:00 Panel discussion and audience Q&A
8:15 Post-panel discussion and networking
9:00 Evening closes
---
Don Norman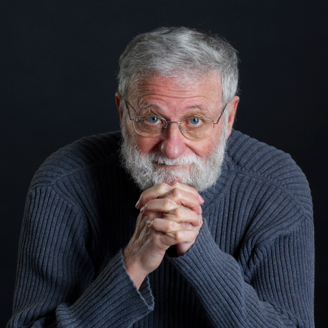 Don Norman is Director of the Design Lab at the University of California, San Diego where he is also professor emeritus of both psychology and cognitive science. He is cofounder of the Nielsen Norman Group, an IDEO fellow, Trustee of IIT's Institute of Design (Chicago), and former Vice President of Apple. He is a member of the National Academy of Engineering and a fellow of the American Academy of Arts and Sciences. He is professor emeritus of computer science and design at Northwestern University. He has been Distinguished Visiting Professor of Industrial Design at Korea's Advanced Institute of Science & Technology (KAIST). He was awarded the Benjamin Franklin medal in Computer and Cognitive Science, has honorary degrees from the University of Padua (Italy), the Delft University of Technology (Netherlands), and the University of San Marino (Republic of San Marino). He is an honorary professor of Design and Innovation at Tongji University in Shanghai. His books include Emotional Design, and Living with Complexity, and most recently an expanded and revised edition of Design of Everyday Things.
Norman was named by Business Week as "one of the world's most influential designers." His studies and many books on design theory coupled with his extensive academic and industry experience help companies produce enjoyable and effective products and services. Norman brings a systems approach to design, arguing that great design must touch every aspect of a company. He lives at www.jnd.org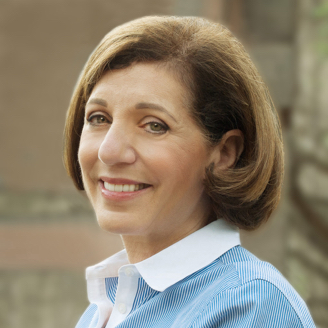 Councilmember Barbara Bry represents San Diego City Council District 1, which includes the communities of Carmel Valley, Del Mar Heights, Del Mar Mesa, La Jolla, Pacific Highlands Ranch, Torrey Hills, Torrey Pines, and University City. Barbara is chair of the Committee on Budget and Government Efficiency, vice chair of Public Safety and Livable Neighborhoods and is a member of both the Committee on Rules and the Committee on Economic Development and Intergovernmental relations.
Barbara Bry is a high-tech entrepreneur and community leader who worked her way through college and grad school, earning a Master's Degree in Business from Harvard. Barbara was on the founding team of several local high-tech companies, including ProFlowers.com, which has created hundreds of local jobs.
A leader in the San Diego business community, Barbara taught entrepreneurship at UCSD and founded Athena San Diego, an organization that supports the advancement of women in the tech and life science sectors. As a business journalist, she has also spotlighted the vibrant small business community that supports our city's economy and was honored as Small Business Journalist of the Year for San Diego and Imperial Counties by the Small Business Administration.
Victor Nacif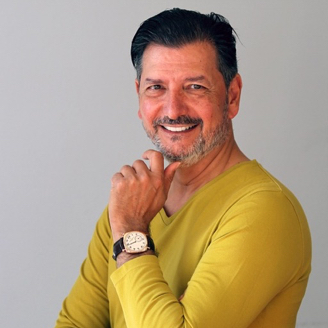 Victor Nacif is Chief Creative Officer at brojure.com and Design Mentor at Intersection-Inc/The Design Academy. Victor started his career in 1979 at Zimmer Corporation in Florida, where he and other young designers and clay modelers created and built a specialty car that was sold for several years. He then moved on to Ford Motor Company Design based in the United States and Europe before moving to Paris in 1996. He worked for PSA Peugeot Citroën, as Chief Designer and then Design Director until 2004 when he joined Nissan Design America as Vice-President Design and Business. In 2010, he moved to head the Nissan Design Europe Studio in 2010 and was Nissan Global Head of Product Communications from April 2013 until May, 2015. A designer by training who has worked for car companies around the world, he was responsible for telling the Design story behind each Nissan and Infiniti model and created the product launch and messaging.
Design and Innovation permeates every area of Victor's life and his interest in Design feeds into both his work and his outside interests. He finds inspiration at design events and exhibitions in all fields- which he seeks out all over the world.
Chuck Longanecker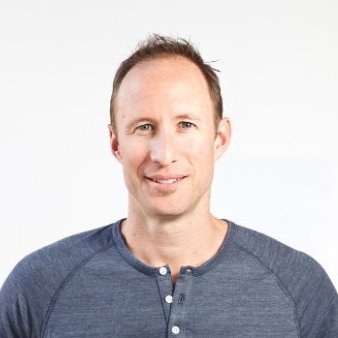 Chuck Longanecker founded Digital Telepathy, a 50+ person UX Design Firm in San Diego that specializes in helping great companies with ordinary experiences, design extraordinary experiences.
Involved in the design and internet space since he was a teen. He started his first business at the age of 19 while still in college. An innate entrepreneur, he founded several companies including Hello Bar (acquired by Crazy Egg), SlideDeck (top selling WordPress plugin), and Filament.io (acquired by ShareThis).
Actively engaged in the local startup and innovation community, he founded StartupSD.net and co-founded TEDxSanDiego.
He is a graduate of the University of Wisconsin - School of Business.
John Bandringa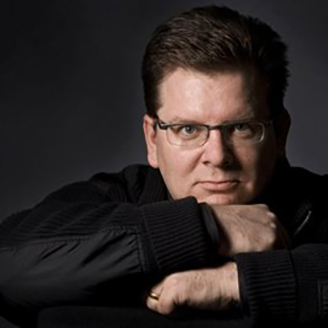 John Bandringa joined the Port of San Diego in July of 2016 to lead their brand new Enterprise Strategy & Innovation department. This exciting department is dedicated to helping the Port become the most customer-centric and innovative public service agency in the world.
Prior to joining the Port, John served as Sr. Director of Honeywell User Experience in Seattle leading the world-wide product design development of more than 50 advanced mobile computers, handheld scanners, and industrial printers for Honeywell International, 1998 - 2016.
John received his degree for both Product and Transportation Design from the Art Center College of Design. He holds several cross-industry patents and awards for product development and design, including IDEA Gold, European Red Dot, and the Design of the Decade Award, for his contributions in design to Volkswagen's New Beetle.
Prior to Honeywell, John had accumulated an extensive background in brand strategy, corporate design, and advanced concept development while employed at VW/Audi AG, Girvin International Brand Management, and Teague. He has consulted to a number of Fortune 100 companies, including Microsoft, Apple, Starbucks, Boeing, and Disney.
Throughout his career, John has championed a focus on understanding the customer, what they value, and orchestrating the experiences that define their perception and loyalty with brands.
---

We are grateful for the generous support of Axure Software Solutions Inc. which was founded to make software projects better through prototyping. The company's flagship product, Axure RP, is used by user experience professionals, business analysts, and product managers to plan and prototype software applications for more than 25,000 companies, including 86% of the Fortune 100. In addition, more than 1 million projects have been published to Axure Share, the company's online collaboration platform.
Formed in 2002 by Victor Hsu and Martin Smith, Axure Software Solutions holds more than a dozen patents for its pioneering products. The company is headquartered in downtown San Diego and is privately owned.

Special thanks for the generous support of UCSD Design Lab.
At UCSD Design Lab, we propose a novel mix of practice and theory, of Thinking, Observing, and Making: TOM. We want to produce major works that advance the state of knowledge and leave a lasting heritage. Let TOM define our approach. Thinking and Making, but always for the benefit of people, hence the importance of Observing. The goal of design is to produce products, services, and systems. It is the science and practice of making.