Tech writer Claire Evans on the women who made the internet.
About this event
This fall, we continue our series For Whom? By Whom? Designs for Belonging launched in Spring 2019.
Inclusion, accessibility, and justice are unavoidable terms in debates on design and technology today. It has become clear that fostering belonging requires overcoming design's perceived innocence - admitting historical and contemporary cases where design accidentally or purposefully excludes - to formulate more deliberate positions on designers' role in shaping collective life. More than an effort to incorporate neglected populations within existing paradigms, today's leaders work to reinvent design and technology to promote alternative methodologies, knowledges, and ways of life. From racist bots to #metoo, the urgency of this reinvention has only become more apparent. This Fall, the Jacobs Institute invites a group of thinkers and practitioners to outline design's blind spots and exclusions and share their thoughts on possibilities for a future of belonging.
About Claire Evans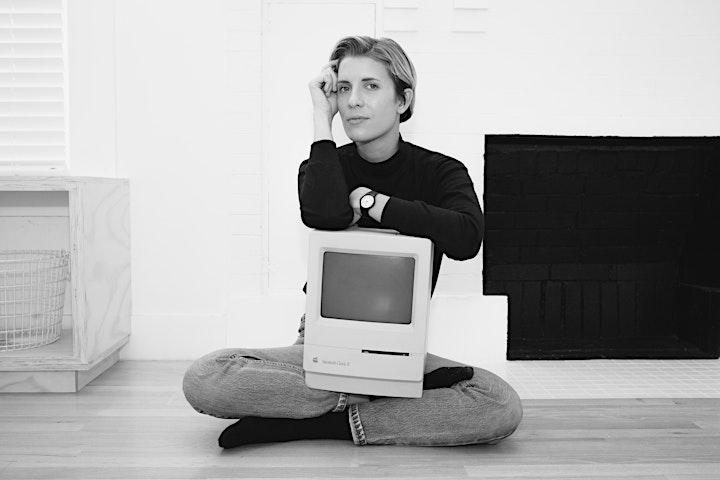 Claire L. Evans is a writer and musician. She is the singer and coauthor of the pop group YACHT, the founding editor of Terraform, VICE's science-fiction vertical, and the author of Broad Band: The Untold Story of the Women who Made the Internet.
She is the former Futures Editor of Motherboard, and a contributor to VICE, Rhizome, The Guardian, WIRED, the Los Angeles Review of Books, AIGA Eye on Design, and Aeon.
She is an advisor to graduate design students at Art Center College of Design and a member of the cyberfeminist collective Deep Lab. She lives in Los Angeles.
Organizer of Design Conversations: Claire Evans
The Jacobs Institute for Design Innovation is UC Berkeley's interdisciplinary hub for learning and making at the intersection of design and technology. Learn more about this hub for all things design at jacobsinstitute.berkeley.edu.