Description
People decide within seconds whether your app or website is useful and engaging. Seconds! Crafting a great user experience requires more than just visual design.
Adobe XD, one of the new kids on the block, is an app for doing it all—wire-framing, visual design, interaction design, prototyping, previewing and sharing. Although InDesign is our collective wheelhouse, from time to time we find other Adobe apps useful. In this session, learn about Adobe XD among your InDesign peers. Chana Messer will show you how to design and prototype a complete experience using the new app. Learn tips and tricks to immediately be more productive creating a great user experience.
What you'll learn:
What is Adode XD and what's it for?
Crafting a design with Adobe XD.
Re-using assets from Photoshop and Illustrator.
Creating an interactive prototype from your design.
Seeing your design in action with Live Preview.
Sharing the prototype with others to get feedback.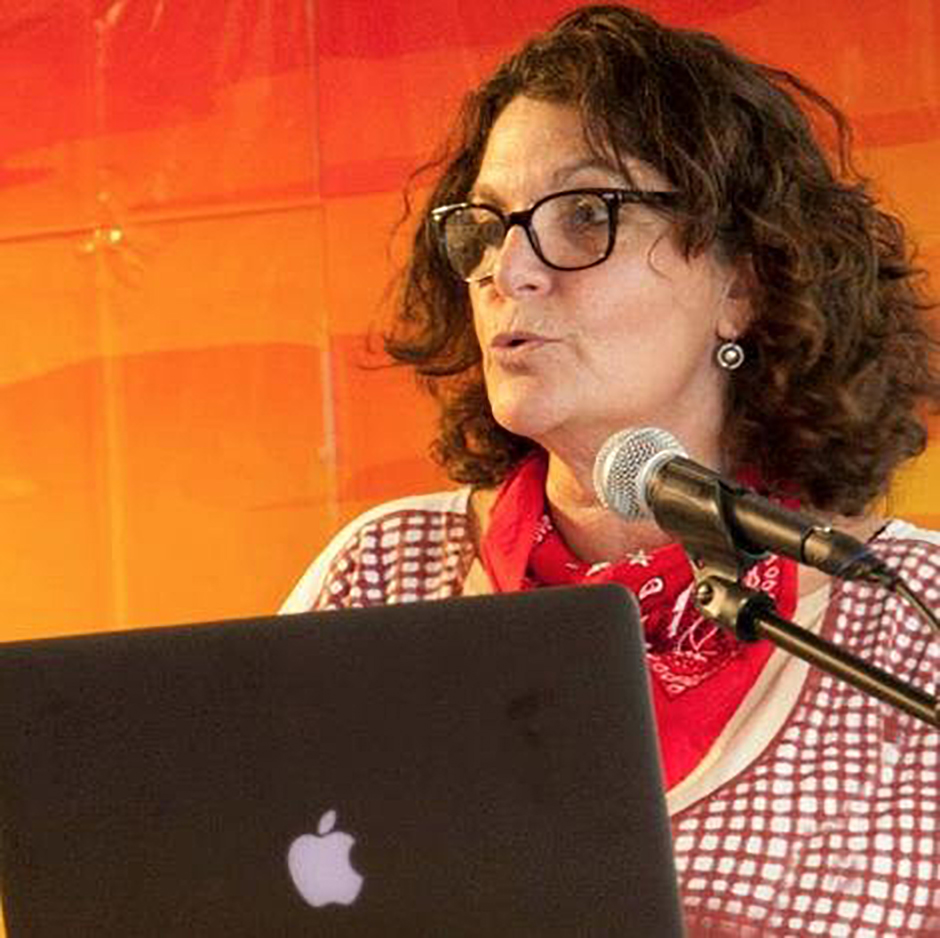 About the Presenter
An artist and educator, Chana Messer offers creative consulting, technical assistance and art direction to both businesses and organizations across the globe. She is also available as a trainer and public speaker for both in-person and online events.
Chana has taught at the university level for 30 plus years in the fields of fine art and digital imaging at the School of Visual Arts at UCLA, and both the School of Cinematic Arts and the Annenberg School of Journalism at USC. In the corporate world, she is a lead instructor at the Walt Disney Company. In addition to teaching and lecturing, Chana is a current contributor to the new Adobe Illustrator WOW! Book, wrote a new course for Peachpit's MyGraphicsLab online learning program: Illustrator CC, and is tech editor/adviser for the book, Against the Clock Illustrator CC. She is a contributing author to How University online classes and Pluralsight online training.
Chana holds a BFA from Tel Aviv University and an advanced degree in printmaking from Pratt University. A fine artist for over 30 years, her work can be seen at www.chanamesser.com. Chana's Adobe connections are extensive. She is an Adobe Certified Expert, Adobe Partner, Adobe Community Professional, a member of the Adobe Freelance Team and an Adobe User Group Manager.
Farthest Attendee

The bona fide LAIDUG member who travels the farthest specifically to attend the meeting will receive her or his choice of any one deal at MightyDeals up to $50.00. You need to prove to us that you traveled farthest to attend this meeting. Having recently moved to the area from somewhere else won't cut it. Be prepared to show us indication of your current residence—perhaps a driver's license or a utility bill. Decision of the administrators of the Los Angeles InDesign User Group is final.


Raffles

LAIDUG meetings are free. The group is supported by raffles of donated prizes. No one is required to participate in the raffles. Raffle tickets are: 1 for $3, 2 for $5, 5 for $10, 11 for $20, 24 for $40, 32 for $50 and 65 for $100. All major credit cards are accepted.


Raffle Prizes

eDocker CREATE! 6 month subscription. Value $774.00
GoProof from Oppolis Software. 3 month subscription for 2 users. Value $300.00
Stock Layouts. Full access to Stock Layout template library. 3 month subscription. Value $299.00
Markzware. Any single product. 12 month subscription. Value $199.00
Expo Creative Asset Manager for Mac from Insider Software. Value $149.00
Suitcase Fusion 8 from Extensis. 12 month subscription. Value $119.95.
Font Agent Pro 8 from Insider Software. Value $99.95
InMotion Hosting. Web hosting and free domain. Value $90.00
DTP Tools Cloud for InDesign. 6 month subscription. $77.40
TypeDNA. Font management software. Value $49.00
Adobe Stock. 15 image licenses. $44.00
InDesign Magazine. 6 month subscription. Value $30.00
LA Web Professionals Group meeting tickets. Value $7.99 (four raffles)