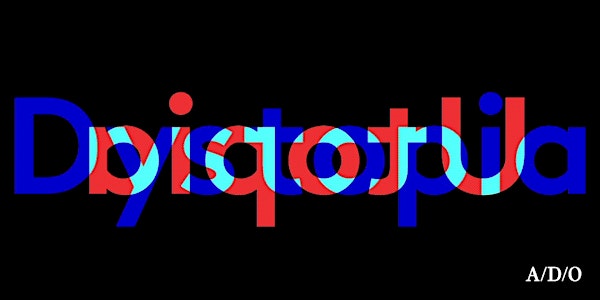 Design Academy Launch Festival - Utopia vs. Dystopia
When and where
Location
A/D/O 29 Norman Avenue (Entrance on Banker Street) Greenpoint/Brooklyn, NY 11222
Refund Policy
Contact the organizer to request a refund.
Description
Utopia vs. Dystopia:
A Festival at A/D/O on Designing Our Imagined Futures
January 27-29, 2017
***JUST ANNOUNCED: Closing Keynote by David Byrne, musician and writer***
A/D/O, a new space for design in Greenpoint, Brooklyn, will host a three-day festival of talks, films and experiential programming on January 27-29. The event will mark the kickoff to the first season of A/D/O's Design Academy, and will feature conversations with some of the world's foremost voices in the field of design.
The Design Academy at A/D/O considers critical issues of design, and fosters dialogue through its programming, exhibitions and collaborations. Its first season, titled "Utopia vs. Dystopia: Designing Our Imagined Futures," will explore the role of design in navigating a world of profound change. Examining major cultural disruptions and scientific advances such as robotics, artificial intelligence, automation and new production technologies, it will ask whether designers will be the ones to tip the scales toward utopia or dystopia. The festival is hosted by design commentator Max Fraser.
What is the role of people in our techno-fueled future?
How can design accommodate our limitations and preserve our virtues?
Will we know Utopia when we see it?
AGENDA

FRIDAY, JANUARY 27
9:00 - 10:00pm - Coffee & registration
10:00 - 10:15am - Welcome from Nate Pinsley, Managing Director, A/D/O and introduction by Daniel Pittman, Design Director, A/D/O

10:15 - 11:15am - Keynote: Alice Rawsthorn, design critic
Design is a complex phenomenon that has meant many different things at different times and in different contexts. Design critic Alice Rawsthorn explores what design means today, and if it can help us to realise our utopian dreams in this turbulent and perilous time, and to avoid our dystopian fears. Moderator: Max Fraser, design commentator

11:30 - 12:30pm - Keynote: Yves Béhar, fuseproject
The advent of artificial intelligence, robotics and smart environments is both an opportunity and responsibility for designers. Yves Béhar shares new principles of design in this new technological context, while emphasizing the need to design from a humanistic and need- based point of view, and sharing projects with utopian potential and dystopian pitfalls. Moderator: Cliff Kuang, Fast Company

12:30 - 1:30pm - Break

1:45 - 2:45pm - Talk: "The Robots Are Coming" with Kate Darling, MIT Media Lab
The robots are coming and they're getting smarter, evolving from behind-the-scene factory devices to machines that will be part of our daily lives. Drawing from her work exploring humans' emotional responses to robots, Dr. Kate Darling examines why people fear some robots and empathize with others, while also prompting questions about what society's relationship with these robots will look like in the future, and the role we play in shaping it. Moderator: Greg Lindsay, journalist
3:00 - 4:00pm Panel: "Design and Identity in a Post-truth Era"
We are entering a new era of identity: the Brexit and Trump votes trampled over established notions of political allegiance; instead highlighting new divisions such as urban vs rural, globalist vs nationalist/protectionist, elite vs anti-elite. What does this mean for design and how can design respond? Can design help steer society back towards utopia? Moderated by Marcus Fairs, Dezeen, with Constantin Boym, Pratt; Justin McGuirk, Design Museum (London); and Cynthia Smith, Cooper Hewitt.
4:00-5:00pm: Networking

SATURDAY, JANUARY 28
9:00 - 10:00am - Coffee & registration

10:00 - 10:15am - Welcome from Daniel Pittman, Design Director, A/D/O

10:15 - 11:15am - Panel: "Cities as Ecological Machines"
The city is assumed to be the opposite of nature. Our concrete canyons and rivers of traffic have displaced the green forests and rivers, further hastening the destruction of the planet. But a new breed of designers are looking to the city as the solution to the crisis of climate change, rethinking the urban realm as a high performance ecological machine. Featuring artist and ecologist Natalie Jeremijenko, landscape architect Richard Roark, architect Matthijs Bouw, and moderated by V&A curator Rory Hyde, as they explore the new productive potential of the city in the 21st century.

11:30 - 12:30pm - Keynote: John Maeda, Automattic, Inc.
The technology industry is in a state of imbalance with respect to the people it serves. It's now a time when both design and inclusion are the two forces that will realize increased potential for the success of tech in the future. Designer and technologist John Maeda talks us through his vision of success. Moderator: Justin McGuirk, Design Museum (London)
12:30 - 1:30pm - Lunch

1:30 - 2:15pm - Interview: A Conversation with Stephen Burks, Stephen Burks Man Made.
For over a decade, Stephen Burks Man Made has been interested in extending craft traditions into the future by returning the hand to industry. As industry is becoming more and more automated and technologically driven, what role can artisanal techniques have in crafting the future of design and how can technology augment craft traditions, while not replacing them? Stephen is the first A/D/O designer-in-residence. Moderator: Felix Burrichter, Pin-Up

2:30 - 3:30pm - Panel: "Utopian Visions on Equality Through Design" by The Creators Project
In an increasingly aggressive political and cultural landscape, The Creators Project (TCP), VICE's arts and culture channel, explores how design is a unique and powerful tool to drive larger societal change forward. With our panelists, we see how each challenges the status quo, discussing their practical solutions that contribute to a better future for all members of society. Moderated by Marina Garcia Vasquez, TCP, with curator Jane Withers and designers Katie Stout and Ilona Gaynor
3:30 - 4:30pm - Closing Keynote: David Byrne, musician and writer
Drawing on his wide ranging creative endeavours, Golden Globe, Grammy and Academy Award winning musician and writer David Byrne presents his version of 'utopia vs dystopia' in his closing keynote. Moderated by Brandon Stosuy, Creative Independent

4:30 - 6:30pm - Closing Reception

SUNDAY, JANUARY 29
Architecture & Design Film Festival Screening at A/D/O
Continuing our collaboration with Architecture & Design Film Festival, join us for a series of films that interrogate the meaning of utopia and dystopia in our physical environment.

2:30pm The Land of Many Palaces (61 Minutes)
4:00pm The Infinite Happiness (90 Minutes)
6:00pm Human Scale (83 Minutes)
**Please note that all timings and speakers listed are subject to change without notice. **
KEYNOTE SPEAKERS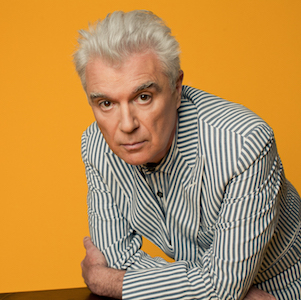 DAVID BYRNE, musician and writer
Byrne cofounded Talking Heads and created the record label Luaka Bop. Recent: The Institute Presents: Neurosociety, an immersive performance art production in collaboration with working neuroscience labs; Contemporary Color, an event inspired by the phenomenon of color guard; Here Lies Love, a 22-song production about the life of Imelda Marcos authored in collaboration with Fatboy Slim that premiered at The Public Theater, traveled to London's National Theatre, and will be remounted at the Seattle Repertory Theater; Love This Giant, a studio album and tour with St. Vincent; and How Music Works, a book about how music is shaped. Recognition: An Academy Award, Golden Globe, Grammy, three Drama Desk Awards, five Lucille Lortel Awards, an OBIE Award, an Outer Critics Circle Award, and two Theatre World Awards.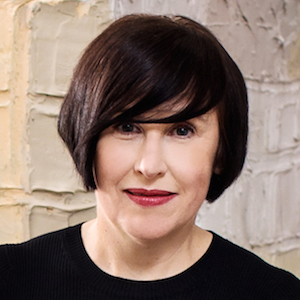 ALICE RAWSTHORN, Design Critic and Author, Hello World: Where Design Meets Life
Alice Rawsthorn writes about design in the International New York Times and frieze. Her latest book "Hello World: Where Design Meets Life" explores design's impact on our lives: past, present and future. She speaks on design at global events including TED and the World Economic Forum's annual meetings at Davos, Switzerland. Based in London, Alice was awarded an Order of the British Empire (OBE) for services to design and the arts.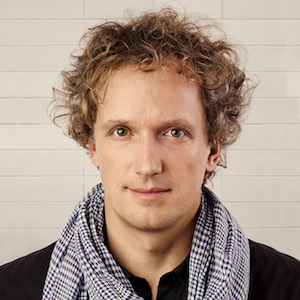 YVES BÉHAR, Designer and CEO & Founder, fuseproject
Yves Béhar is a designer and entrepreneur who believes that integrated product, digital, and brand design are the cornerstones of any business. He is the founder and chief designer of fuseproject founded in 1999; he is also the Chief Creative Officer of Jawbone and the co-founder of August, the next generation home entry system.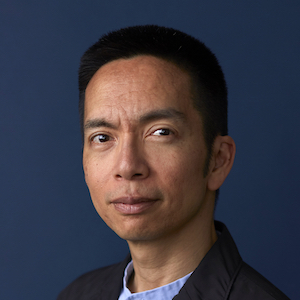 JOHN MAEDA, Global Head of Computational Design + Inclusion, Automattic, Inc.
John Maeda is an American executive spearheading a new convergence across the design + technology industries. He recently joined Automattic as Global Head of Computational Design + Inclusion and previously served as a partner at Kleiner Perkins Caufield & Byers (KPCB), a world-leading venture capital firm in Silicon Valley. An internationally recognized speaker and author, his books include The Laws of Simplicity, Creative Code and Redesigning Leadership.
ADDITIONAL PARTICIPANTS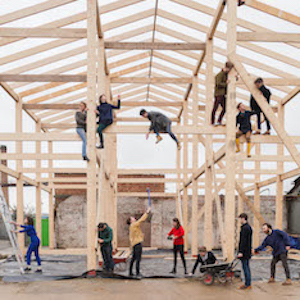 ASSEMBLE STUDIO
Assemble are a collective of 18 whose work addresses the relationship between people and the built environment. Assemble take a hands on, collaborative approach, and whilst their work usually includes design it rarely starts or ends there, often employing a range of means from the social to the infrastructural to make spaces which enable independence; self-authorship, creativity and difference. Assemble started working together informally in 2009, and delivered their first project, the Cineroleum in 2010. Working in their free-time and around other jobs, they built the Cineroleum from borrowed, recycled and industrial materials, with around 200 friends, volunteers and passers-by. The collective of 15 which was established through this project has retained a non-hierarchical structure and interdisciplinary ethos and now works across the UK, for both independent community groups and public bodies, and on both self-initiated and commissioned projects.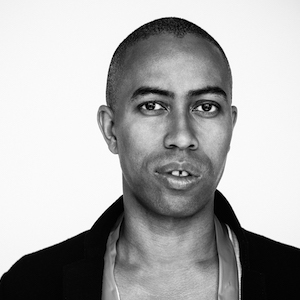 STEPHEN BURKS, Founder, Stephen Burks Man Made
For over a decade, industrial designer Stephen Burks has dedicated his work to building a bridge between authentic craft traditions, manufacturing, and contemporary design. Since 2005, Burks has consulted with non-profits around the world including Aid to Artisans, the Clinton Global Initiative and the Nature Conservancy, uniting the artisan, the designer and global brands in a triangle of immersive development. With his New York–based studio, Stephen Burks Man Made, Burks seeks to bring the hand to industry and extend craft traditions into the future. In 2015, Stephen Burks was the recipient of the Cooper Hewitt National Design Award in product design and beginning this month he will be the first A/D/O designer-in-residence.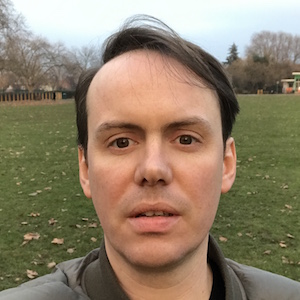 RORY HYDE, Curator of Future Design, 2018 & Curator of Contemporary Architecture and Urbanism, Victoria & Albert Museum
Rory Hyde is the Curator of Contemporary Architecture and Urbanism at the Victoria and Albert Museum in London, where he curated the exhibition All of This Belongs to You (2015) and is currently working on a forthcoming exhibition about the future of design. He has worked for various practices and institutions, including ARM, BKK, Al Manakh (AMO / Archis), MVRDV, Mediamatic and the NAi. His book Future Practice: Conversations from the Edge of Architecture (Routledge 2012) was awarded the Australian Institute of Architects prize for architecture in the media.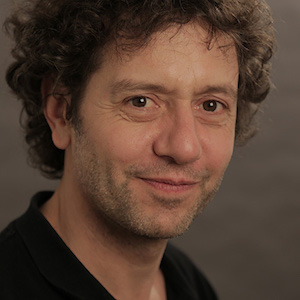 MARCUS FAIRS, Founder and Editor-in-Chief, Dezeen
As founder and editor-in-chief of Dezeen, Marcus has won awards including the BSME's Business Web Editor of the Year in 2013. Marcus launched Dezeen at the end of November 2006 and the site has grown rapidly ever since, now attracting over two million unique visitors every month. A 3D design graduate, Marcus began his journalism career writing for architecture title Building Design and later for Building, where he rose to deputy editor. He also freelanced for publications including Blueprint, The Guardian, The Independent on Sunday and Conde Nast Traveller. He launched icon, the international architecture and design magazine, in 2003, and edited the publication until November 2006.
ABOUT THE FILMS
The Land of Many Palaces
Directors: Adam Smith and Song Ting
2014 / 61 min / China
In Ordos, China, thousands of farmers are being relocated into a new city under a government plan to modernize the region. The Land of Many Palaces follows a government official whose job is to convince these farmers that their lives will be better off in the city, and a farmer in one of the last remaining villages in the region who is pressured to move. The film explores a process that will take shape on an enormous scale across China, since the central government announced plans to relocate 250,000,000 farmers to cities across the nation over the next 20 years.
The Land of Many Palaces Trailer

The Infinite Happiness
Directors: Ila Bêka & Louise Lemoine
2015 / 85min / Denmark – France
Conceived as a personal video diary, The Infinite Happiness is an architectural experience. The film takes us to the heart of a contemporary housing development considered to be a new model of success. Inhabiting the giant "8 House" built by Danish Architect Bjarke Ingels in the suburb of Copenhagen, Ila Bêka and Louise Lemoine recount their subjective experience of living inside this experiment of a "vertical village" - named "Best residential building of the year" by the World Architecture Festival in 2011.
The Infinite Happiness Trailer
The Human Scale
Director : Andreas Dalsgaad
2012 / 77 min / Denmak
The Human Scale questions our assumptions about modernity, exploring what happens when we put people into the center of our equations. For 40 years the Danish architect Jan Gehl has studied human behavior in cities. His starting point was an interest in people, more than buildings – in what he called "life between buildings". What made it exist? When was it destroyed? How could it be brought back? This lead to studies of how human beings use the streets, how they walk, see, rest, meet, interact etc. Jan Gehl also uses statistics, but the questions he asks are different. For instance: How many people use this street in 24-hour period? What percent are pedestrians? How many are driving cars or bikes? His ideas inspired the creation of walking streets, the building and improvements of bike paths and the reorganization of parks, squares and other public spaces throughout this city and in many other cities in the Nordic region. Around the world cities like Melbourne, Dhaka, New York, Chongqing and Christchurch are now also being inspired by Gehl's work and by the developments in Copenhagen.
---------------------------------------------------------
ABOUT THE DESIGN ACADEMY
The Design Academy is the flagship program of A/D/O to illuminate the issues and boundaries of contemporary design. It informs every aspect of the A/D/O experience, from events to installations, and explores a new theme every 4 months.

At the heart of A/D/O is the Design Academy, which offers a range of programming for professional designers, intended to provoke and invigorate their creative practices. It informs every aspect of the A/D/O experience, from events to installations, and explores a new theme every season.
ABOUT A/D/O
A/D/O is a creative space in Greenpoint, Brooklyn dedicated to exploring new boundaries in design. At its heart is the Design Academy, which offers a range of programming to professional designers, intended to provoke and invigorate their creative practice. It convenes pioneers from diverse backgrounds and engages in thorough exploration of new frontiers – to spark debate and inspire relevant new work.
Built for designers yet open to all, A/D/O provides opportunities for professional development while inviting the public into its 23,000 square-foot space — to work and explore design through a range of installations, exhibitions and events. The former warehouse features a membership-based workspace with extensive prototyping facilities, a free communal seating area, an international design store and a restaurant by renowned culinary leaders Fredrik Berselius and Claus Meyer. It is also the home of startup accelerator Urban-X.
A/D/O was founded by MINI as part of the company's own design practice and continued exploration of innovations that improve urban life. It aims to stimulate great design and be a prolific source of new ideas for the future.
For questions about the Festival or the Design Academy, please email Ben Scheim: ben@a-d-o.com