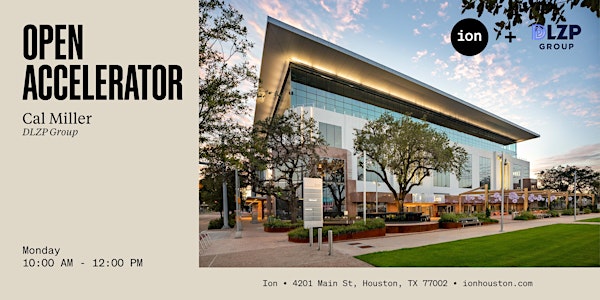 Demystifying: Finding your MVP within your idea!
Join us as we help you find your MVP within your idea, allowing you to get in front of customers and receive feedback significantly earlier!
When and where
Location
The Ion 4201 Main Street Houston, TX 77002
About this event
This event will take place in Conference Room 028
Demystifying: Finding your MVP within your idea will explore jargon commonly used in the early stages of startups. Learn how to take an idea down to a Minimum Viable Product (MVP) by dissecting the core functionality of your idea into which Value Propositions you are bringing to which Customer Segment. After that, we will learn how to Scope out the Life Cycle of your idea to prototype and then an MVP.
Questions we will answer:
What is a Prototype?
What is a Minimum Viable Product (MVP)?
What are Value Propositions?
What are Customer Segments?
How to Scope an Idea into an MVP Life Cycle?
Entrepreneurs, intrapreneurs, business owners, aspiring entrepreneurs, intrapreneurs, and business owners deal with this issue at many stages in their careers.
About the speaker:
Cal Miller, Product Manager for DLZP Group, a serverless software consulting firm.
Cal Miller has been a part of 7 web-based startups and 2 retail businesses since 2007. He began his career in early-stage startups in 2007 when he started his first web-based startup while attending The University of Texas at San Antonio. Upon returning to his home city of Corpus Christi, he started another web-based startup, then an office tower convenience store that expanded to 2 locations with multiple vending machines across the Corpus Christi area. During this time, he also started three other web-based startups that turned into learning experiences. In 2015 he switched from web-based startups to the Indie Video Game Startup world with a few other friends under the name Enso Entertainment until 2018, when he sold his shares. After that, he started No Hope Studios with two other partners from San Antonio, Texas, which still operates to this day with one game released and another game in early access. He also has been an Advisor or Consultant to 10+ apps and 10+ video games produced by other companies or groups.
Parking Instructions
Visitor Parking Lot: Enter 4200 Fannin Street into your GPS for directions directly to the visitor parking lot, located in front of The Ion building.
Overflow Parking Instructions: Enter 4203 Fannin Street into your GPS for directions directly to this parking lot, located across the street from The Ion building.