Demystifying AI: Can Big Data Transform HealthCare and Life Sciences?
Description
Demystifying Artificial Intelligence: Can Big Data Transform HealthCare and Life Sciences?

Last year it was Blockchain…this year it is AI and Machine Learning. Big Data presents great challenges as well as great opportunities. Here are some of the questions and issues we will address at the next National Capital SoPE Event on October 30, 2019…don't be too spooked to attend!

Can a machine read an ECG better than a cardiologist?

How do we get ready for AI in Healthcare and Life Sciences?

Can we weed out those "great algorithms" with no significant patient benefits?

Can you protect the Intellectual Property of an AI algorithm? How?

What is the best way to handle all of this data?

AI is being applied to diagnostics, drug discovery, clinical trial design, high risk patient management, end of life care and much more…can AI enabled solutions do what humans do faster, better, and more cost effectively, while still keeping the patient's interest at the forefront?

Come and listen to our esteemed panelists to learn more!



October 30, 2019, 6:00pm-8:30pm
Agenda
6:00pm-7:00pm Registration & Networking
7:00pm-7:05pm Introductions
7:05pm-8:00pm Guest Speakers and Q&A
8:00pm-8:30pm Networking Location
Location
704 Quince Orchard Road
Gaithersburg, Maryland 20878
Moderator: Jeffrey N. Hausfeld MD, MBA
Chairman and Co-Founder of the Society of Physician Entrepreneurs
Chairman and Chief Medical Officer of BioFactura, Inc.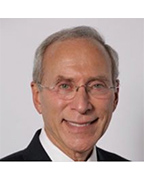 PRESENTERS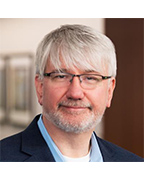 Charles Andres, Ph.D., RAC, is an associate in the Washington, D.C., office of Wilson Sonsini Goodrich & Rosati. He focuses on patent prosecution, strategic patent counseling, IP due diligence, drug and medical device FDA regulatory counseling, invalidity and non-infringement opinions, life-cycle management, Supreme Court and Federal Circuit amicus briefs, and related business matters.
Prior to becoming a patent professional, Charlie spent a decade as a medicinal chemist and early-phase project co-chair at Bristol-Myers Squibb Company, where he won a Presidential Award, among other accolades. He holds Regulatory Affairs Certification (RAC) from the Regulatory Affairs Professionals Society.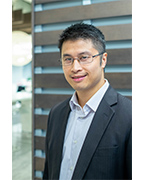 David Chung is the USA Head of Carewell Lepu. Partner of Intel Life Science AI Division. A patient turned AI technologist, an experienced manager with awareness of the application of digital technology in a range of sectors.
What will the healthcare delivery look like in 2 years? Dreaming of seeing a robotic doctor? Or maybe AI eradication of chronic diseases? During this talk, David will share his success journey on navigating through our complicated healthcare system by jointing AI forces with other startup innovators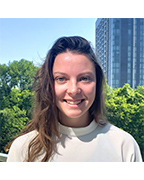 Brielle Nickoloff, Product Marketing Lead at Witlingo, began her career as a Voice User Experience designer. She is currently serving in a Product Marketing role at Witlingo, a Washington D.C., based startup. Witlingo's product makes it possible for companies, organizations, and individuals to easily deliver a presence onto The Voice First Web -- as accessed via mainstream platforms like Amazon's Alexa and Google's Assistant. Brielle earned dual Bachelor's degrees in Linguistics and Neuroscience at the University of Colorado, Boulder. Connect with Brielle at https://www.linkedin.com/in/brielle-nickoloff/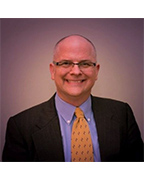 Michael Novak - Founder at Digital Transformation Partners
Results-oriented manager helping enterprises make better business decisions, drive revenue growth, and improve customer experience. He is focused on leveraging emerging technologies (Voice AI, IoT, AR/VR and Blockchain Smart Contracts) to reduce transactional friction and increase productivity in Smart Cities, Transportation, Supply Chain, and Healthcare industries.
https://www.linkedin.com/in/iotmichaelnovak/
CHAPTER SPONSORS




EVENT SPONSORS