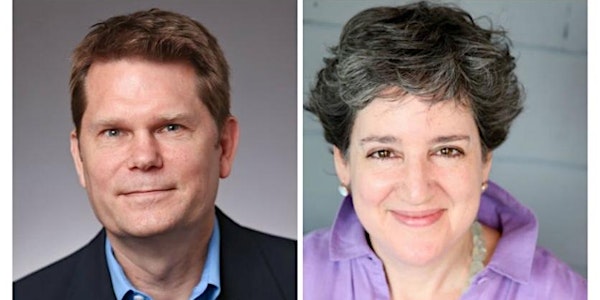 Defending Democracy: An Evening With A Former FBI Agent
Date and time
Tuesday, July 24, 2018 · 7 - 9pm EDT
Location
Morristown Unitarian Fellowship 21 Normandy Heights Road Morristown, NJ 07960
Description
SEATING IS LIMITED. RESERVATIONS HERE REQUIRED.
=============================================
Since 9/11, U.S. intelligence agencies have taken actions, in our name and in secret, that would shock and disturb many of us if we truly understood them. Under the Trump Administration, with checks and balances weakened, the stakes are getting higher.
In the first of a three-part series Defending Democracy, former FBI special agent and current Brennan Center for Justice fellow Mike German will lift the curtain on some of these practices — from infiltration of minority communities, to squelching protest, to separating children from their parents at the borders — and discuss how cultivating fear comes right out of the authoritarian playbook.
Interviewed by Peabody Award-winning, WNYC Studio 360 creator Julie Burstein, Mike will discuss the current attacks on our democratic institutions like the Justice Department and FBI as they investigate the Trump Administration — and what they mean for achieving justice.
Mike will also talk about the ways that cities and states are resisting the secrecy and fear-mongering, and help us think about how we can build up our local communities through education, solidarity, and spreading truth over fear.
SEATING IS LIMITED. RESERVATIONS HERE REQUIRED.
=============================================
Mike German is a fellow with the Liberty and National Security program at the Brennan Center for Justice at New York University Law School. He served sixteen years as a Special Agent with the Federal Bureau of Investigation, and seven as a civil rights lobbyist with the American Civil Liberties Union. He has taught courses on terrorism and civil liberties at the FBI National Academy, the National Defense University, and John Jay College of Criminal Justice. He is the author of "Thinking Like a Terrorist: Insights of a Former FBI Undercover Agent" and co-wrote the feature film "Imperium," starring Daniel Radcliffe. His second book, "The FBI's Disruption Strategy," will be published in the Spring of 2019. He graduated with a B.A. from Wake Forest University, and a J.D. from Northwestern University Law School.

Julie Burstein is a Peabody Award-winning radio producer, TED speaker, and best-selling author who has spent her working life in conversation with highly creative people – interviewing, probing, guiding, and creating live events and public radio programs about them and their work. In her book Spark: How Creativity Works, she maps out some of the coordinates and dimensions of creativity. No one can exactly explain creativity, but Julie offers a tour through some of its essential byways; shining a beam onto its mysterious workings in a way that is illuminating and can help us find more of that dimension within ourselves, and put it to good use.
About the organizer
NJ 11th for Change is a 501(c)(4) unaffiliated organization dedicated to advocating for all people of New Jersey's 11th Congressional District. We foster an engaged and informed community with the power to shape our political representation so that it is transparent, responsive and accountable—and so that it reflects the values of fairness, compassion, inclusivity and a decent quality of life.