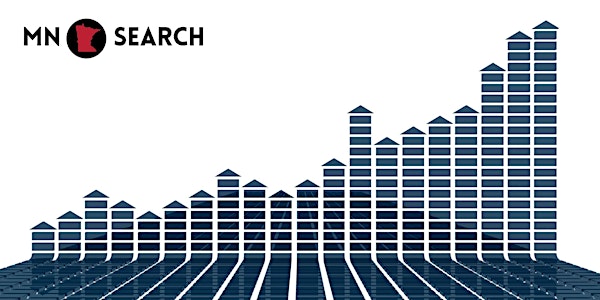 Deep Learning: How to Optimize CRM and Offline Conversions in Adwords and B...
Event Information
Location
Spyder Trap
1625 Hennepin Avenue
Minneapolis, MN 55403
Description
MnSearch's next Marquee Event will be held on Wednesday, February 22nd at Spyder Trap in Minneapolis, MN. Join us for an evening packed with insightful material from Sam Fonoimoana, opportunities for networking, good food and drinks!



Event Sponsor

---
Deep Learning: How to Optimize CRM and Offline Conversions in Adwords and Beyond
Speaker - Sam Fonoimoana
Session description:
As you know, optimizing to cost per click and/or cost per lead is simply not always good enough for demanding clients and complex organizations. A law firm may want to know the cost per case, a B2B SaaS company will want to know the cost per opportunity, or an e-commerce company will need to know the 30-day return on spend ... all of these down to the keyword level. Third-party software can give you this capability but can often be confusing, hard to integrate, and expensive. Luckily, there is another way.
A free, often-overlooked way to set up this capability right at home in Adwords. This process can be intimidating at first glance, so we'll take it step by step. Come and learn how to pull offline conversions from your CRM into Adwords and start optimizing to deeper funnel metrics today.
Session takeaways:
By the end of the session, AdWords marketers will know:
Should I be importing offline conversions into Adwords?
How to set up Adwords-CRM conversion tracking (working with the GCLID and your CRM)
How to set up and import the conversions back into Adwords
The payoff: reporting offline conversions in Adwords and optimizing for deep learning in order to surpass your goals
About the speaker - Sam's passion is using data to move the business forward. He has helped various companies such as Ancestry.com, Workfront, DOMO and Landesk gather and interpret their data to make profitable business decisions. Sam has deep experience across multiple disciplines from Finance to Data Science to Marketing. Sam runs Fahui - A Marketing Analytics consulting firm. Sam also gives back to the community through teaching Data & Analytics at BYU-Hawaii.
Proud MnSearch Sponsors
Date and time
Location
Spyder Trap
1625 Hennepin Avenue
Minneapolis, MN 55403