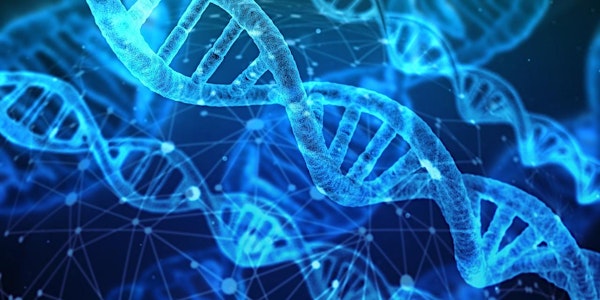 Decoding, Leveraging and Protecting Our DNA in The Age of Personal Genomics
When and where
Location
Cambridge Innovation Center Venture Cafe 1Broadway Cambridge, MA 02142
Description
Doors open @ 6pm -- Come early and meet other Long Now thinkers -- Presentation starts @ 7pm
A Long Now Boston Community Conversation with
Preston Estep CSO and co-founder, Veritas Genetics
and
Dennis Grishin CSO and co-founder, Nebula Genomics
In the 21st century, propelled by groundbreaking technologies that enable quick and easy reading and editing of DNA molecules, the fields of genetics, genomics and synthetic biology have exploded.
Two biotech scientists and entrepreneurs, Preston Estep, co-founder and CSO of Veritas Genetics and Dennis Grishin, co-founder and CSO of Nebula Genomics, will share their stories and their views on the future role of DNA to human health and human thriving.
Veritas Genetics is dedicated to the goal of making whole-genome sequencing available to anyone. Whole-genome sequencing is far more extensive than the more common, and less expensive "genotyping" process now commonly available. Veritas was the first company to offer whole genome sequencing and interpretation for under $1,000.
Nebula Genomics tackles a different problem. How can consumers retain control over the data from their own genomes, protecting both the privacy of the data and the potential economic benefits of making it available for research? Using advanced blockchain technology and other cryptographic techniques, Nebula promises to do both: make anyone's DNA sequences available for medical and research purposes while protecting their privacy and making sure the economic value of the data accrues to the individual.
The questions we'll explore may include:
• What benefits and new ideas might the sciences of genetics and genomics spawn in the coming century?
• What are the current barriers to achieving these benefits in terms of basic science, technology development, culture or policies?
• What are the long term implications of using blockchain and other cryptographic techniques to increase personal privacy and control of information?
• How do you think societal views on reproduction, genetic screening and selection, or cloning might change over time?
• What are you most excited by? What are you most afraid of?
• What might it be like to live in the distant future with fully mature bio-sciences in place?
Join the conversation and be part of the solution.
$15 in advance // $20 at the door. Students w/ID admitted free.
Audience participation is encouraged.

If Eventbrite tickets sell out, seating for walk-ups will unlikely be available due to room size.
Preston Estep, PhD is the Chief Scientific Officer and co-founder (with George Church, Mizra Cifric and Jonathan Zhao) of Veritas Genetics. Preston is a graduate of Cornell University, where he did neuroscience research, and he earned a Ph.D. in Genetics from Harvard University. He did his doctoral research in the laboratory of genomics pioneer Professor George M. Church at Harvard Medical School. Preston is an inventor of several technologies and a director of the Personal Genome Project. He is a co-founder and chairman of the Mind First Foundation, a nonprofit organization focused on the treatment of mental disorders and dysfunction. Preston published the 2016 book The Mindspan Diet, which provides a scientific analysis of the longevity diets of the world. He co-authored the prize-winning essay The Leverage and Centrality of Mind, which was selected by the Foundational Questions Institute for the bound volume How Should Humanity Steer the Future?

Dennis Grishin is the Chief Science Officer and co-founder (with George Church and Kamal Obbad) of Nebula Genomics. Dennis is a Boehringer Ingelheim PhD Fellow in Genetics and Genomics at Harvard University and a Fellowship recipient from the German National Academic Foundation. He earned a Master's in Computer Science from Harvard University and a Bachelor's Degree in Microsystems Engineering from the University of Freiburg.
We're proud and excited to welcome Preston and Dennis to the Long Now Boston community.

Cambridge Innovation Center is an in-kind sponsor of this Long Now Boston conversation. We are very grateful for their support.