Event Information
Location
Internet Archive Headquarters
300 Funston Avenue
San Francisco, CA 94118
Refund policy
Refunds up to 1 day before event
Description
Join us for the first SF DWeb Meet Up of 2019! Perfect for anyone interested in learning more about the movement to create a Decentralized Web. Come meet other devs working in the space and see some decentralized web projects-in-progress.

Up this month: the latest innovations by Dan Finlay, Lead Developer at Metamask, a bridge that allows you to run Ethereum dApps right in your browser without running a full Ethereum node. Anatoly Yakovenko, CEO & Founder of Solana Labs will share Solara's "high performance blockchain that uses a concept called Proof of History to achieve a cryptographically secure and trustless time source." As his blog describes, Solana is working on "decentralized storage for a multi-petabyte digital ledger." And Mark Nadal, CEO & Founder of GUN will be demonstrating his new distributed testing tool that simulates decentralized failure cases engineers need to watch out for. And Brewster Kahle of the Internet Archive will demonstrate some brand new tech in the quest to decentralized the Archive across many nodes.
Sign up for a 3:00 lightning talk to demo your project when you buy your ticket via Eventbrite--we'll include as many as we have time for. Hang out in the Great Room, start a round table discussion, find partners and potential colleagues.
PLUS: We'll provide food and beer!
Tentative Schedule:
6:00p: Welcome, social hour + food & Drink
7:00p: Talks start with Live Stream
7:05p: Demo by Dan Finlay of Metamask
7:20p: (4) Lightning talks
7:25p: Demo by Anatoly Yakovenko of Solana.com
7:40p: (4) Lightning talks
7:45p: Demo by Mark Nadal, GUN
8:00p: Brewster Kahle on Decentralized Storage at scale
8:15p: More socializing or table talks
8:50p: Time to leave & consider After Party Options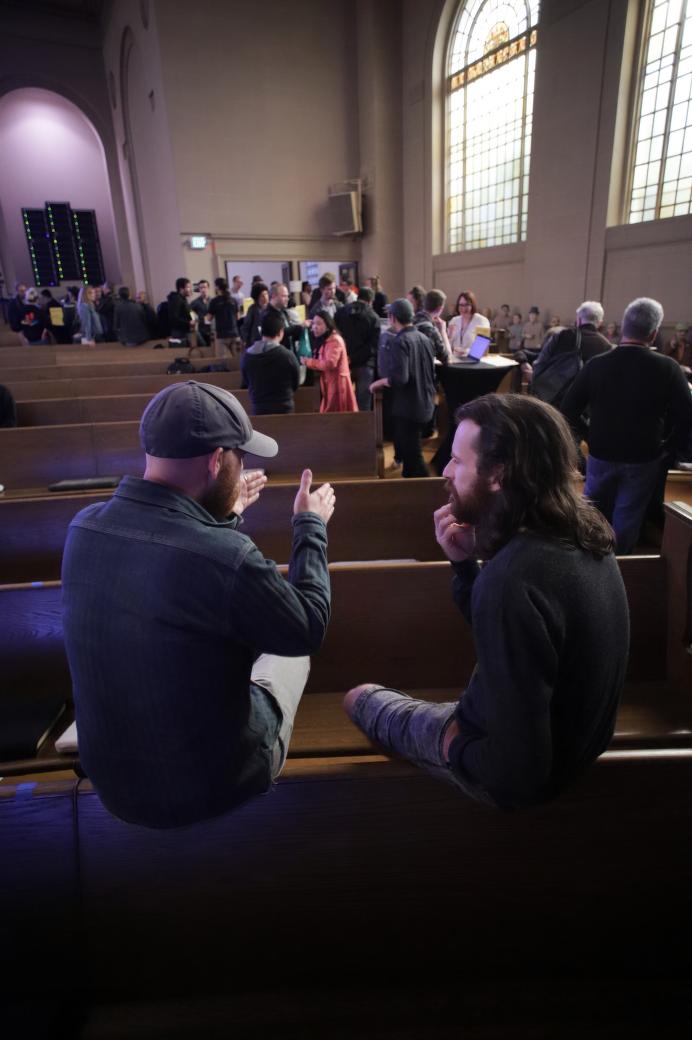 Date and time
Location
Internet Archive Headquarters
300 Funston Avenue
San Francisco, CA 94118
Refund policy
Refunds up to 1 day before event