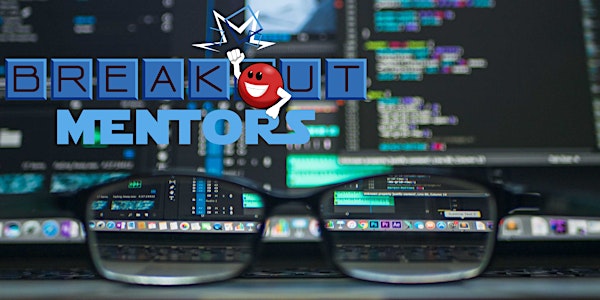 December Programming Contest - USACO Mock for High School Students
Want to find out what a programming contest is like? Want to prepare for USACO this year? Join the Bronze or Silver division!
About this event
Breakout Mentors is happy to announce our second annual USACO Mock Contest. Prepare for the upcoming USACO season, as well as gain exposure to other passionate and curious programmers!
The online contest will be held on Sunday, December 5th, and will run from 12:45 pm - 5:45 pm Pacific Time. The actual contest will be from 1 pm - 5 pm, with time before and after for opening and closing ceremonies + problem review. Our goal is to provide problems similar to those that can be expected in the first contest of the USACO season. We will offer two levels, Bronze and Silver. Each division will have 5 problems (unlike the actual USACO contests which normally only have 3), including some that are easier. The reason for this is to support a wide range of student experience, even if selecting into a harder division, as well as providing greater time pressure than you'll likely encounter with USACO.
We want to emphasize that while this is a contest to help students gauge their readiness for USACO, it is also meant to be a fun learning experience. A few of our mentors will be available during the contest - ready to answer questions and make sure everyone is able to make some progress on the problem set!
After the contest is over, we will host a short problem review session, where we go over the solutions and showcase some student solutions. There are also prizes based on participation. Every problem for which you make a valid attempt to submit a solution, you will be entered into a raffle for $50 and $25 Amazon gift cards!
If you'd like to compete, please register here. The contest will be hosted on Codeforces.com, we will share more information about this and help students get set up before the contest as well. There aren't any other setup steps or computer requirements.
Hope to see you there, please send info@breakoutmentors.com an email if you have any questions!
Organizer of December Programming Contest - USACO Mock for High School Students