Description
[PLEASE NOTE: Today (Friday's) workshop is starting on time at 8:30 am. Please see the email sent to all partipants and the longer statement on Wayne's website.]
CRITICAL INCIDENTS are events or crises, outside the range of usual experience, that have such significant stressful impact on a team or work unit that they overwhelm employees' ability to cope and return to their baseline experiences. The impact can be devastating. Unaddressed, critical incidents disrupt individual functioning and devastate team morale, which leads to poor outcomes for clients.
Historical ideas about critical incident debriefing emphasized cognitively-based, protocol-driven models. New research on interpersonal neurobiology suggests that these carefully structured procedures can inadvertently create dynamics that re-traumatize and interfere with long-term integration, recovery, and healing.
This two-day "Train the Facilitator" workshop introduces an innovative, research-based model of critical incident debriefing. The model promotes the creation of healing spaces grounded in trust-building, physical and emotional self-regulation, and increased awareness of physiological responses to extreme stress. These interventions help people to move from the isolation and silence of the trauma into healing community. It is critical that agencies provide this specialized support soon after the critical incident.

BY THE END OF THIS WORKSHOP, participants will be able to:
Grasp the impact of a critical incident on the body, brain, and nervous system of all employees, as well as on team functioning and the group dynamic;

Describe a research-based model, grounded in interpersonal neurobiology, for engaging employees in healing community after a critical incident;

Clarify the role and skills of the facilitator in leading an effective, human-centered debriefing;

Utilize body-centered activities to help employees adapt in the aftermath; and

Facilitate a debriefing with reasonable confidence in the rightness of their decision-making and actions.
Approved for twelve-hours of continuing education through the National Association of Social Workers.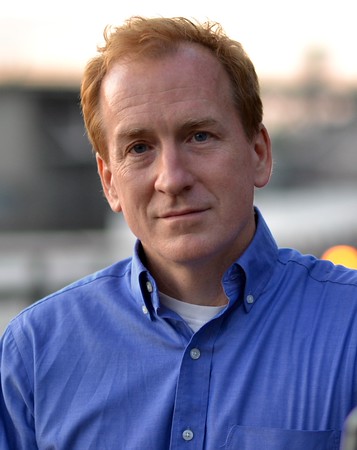 Cofacilitator Wayne Scott, MA, LCSW will be joining Event Organizer Andrew Laue, LCSW. Wayne has worked with youth and adults in outpatient, residential, and hospital settings in Chicago, Washington, D.C., and Portland, OR and he currently maintains a private practice in the Buckman neighborhood of Portland, Oregon. He has provided clinical supervision to social workers, family therapists, counselors, and addiction specialists and has taught advanced clinical practice, treating trauma, and ethics at Portland State University and Concordia University.
---
GRADUATE STUDENT DISCOUNT: If you are currently in graduate school in a clinical discipline and wish to register, there is a half price discount. Contact the event organizer at the bottom of the page using your school email address for the special promotional code.
INCLEMENT WEATHER: Per the published policy on the Eventbrite site, we do not offer refunds less than thirty days from the event because of venue, catering, and speaker expenses that have already been paid. However, historically, when participants missed workshops, we have credited the registration fee to a future workshop.
In the event of serious inclement weather, we will consider the guidance from the local public school district, which may include starting one to two hours late. In the event of a major snow event, we will reschedule the workshop for a future date.
Ultimately, Revolution Hall, our venue, reserves the right to cancel events if they decide not to open the building due to weather conditions, in which case participants' registration money would be refunded (less the cost of the nominal Eventbrite registration fees).
Any changes to the event will be announced here and confirmed by an email to participants.