Death of the Open Internet? A Black Hat Q&A with Jennifer Granick
When and where
Location
RUNWAY 1355 Market Street 4th Floor San Francisco, CA 94103
Description
Welcome to Startup Policy Lab's The Policy Series, hosted by Runway! For our first October session, we go one-on-one with Jennifer Granick, Director of Civil Liberties at Stanford Center for Internet and Society (CIS).
As the keynote speaker at Black Hat this year, Director Granick issued a call of action that hit the media by storm: we are in danger of losing the freedom of the Internet and "need to protect the dream of a free and open Internet."
Join us on October 15th, for a screening of highlights from Director Granick's keynote address followed by a fireside chat between Director Granick and Timothy Yim, Startup Policy Lab's Dir. of Data and Privacy, and audience Q&A.
Topics for the night include:
How can we protect the freedom to tinker, especially in the face of the DMCA, CFAA, the Patriot Act, and Foreign Surveillance law?

Is transparency or societal oversight even possible in a Black Box Society?

Can centralization of data—both by platform and by law via data localization and retention—coexist with meaningful privacy?

How can we create a positive-sum approach to privacy, data security, and national security? What role should the government play? What role should hackers—both new and old—play?

Can law and policy protect the free and open principles that generation after generation of new, innovative, and disruptive technology embraces?
Appetizers and libations will be provided.
6:00-6:30 Doors open & registration
6:30-7:00 Screening Highlights of Granick's Black Hat Opening Remarks
7:00-7:30 Fireside chat with Timothy Yim
7:30-8:00 Audience Q&A
8:00-8:30 Networking and refreshments
Find us on Twitter @StartupPolicy and follow the conversation on Twitter: #techpolicy
Become a Member of Startup Policy Lab to receive discounts, be the first to hear about events, and other awesome benefits! Click here for more information.
Speaker: Jennifer Granick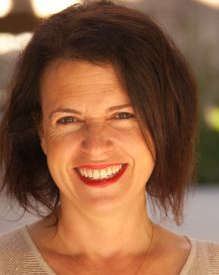 Jennifer Granick is the Director of Civil Liberties at the Stanford Center for Internet and Society. Jennifer returns to Stanford after working with the internet boutique firm of Zwillgen PLLC. Before that, she was the Civil Liberties Director at the Electronic Frontier Foundation. Jennifer practices, speaks and writes about computer crime and security, electronic surveillance, consumer privacy, data protection, copyright, trademark and the Digital Millennium Copyright Act. From 2001 to 2007, Jennifer was Executive Director of CIS and taught Cyberlaw, Computer Crime Law, Internet intermediary liability, and Internet law and policy. Before teaching at Stanford, Jennifer spent almost a decade practicing criminal defense law in California. She was selected by Information Security magazine in 2003 as one of 20 "Women of Vision" in the computer security field. She earned her law degree from University of California, Hastings College of the Law and her undergraduate degree from the New College of the University of South Florida.
Questions by: Timothy Yim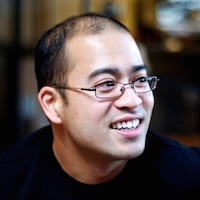 Timothy Yim, CIPP/US, CIPT, CIPM, is Director of Data & Privacy at the Startup Policy Lab, where he directs research and policy initiatives in the data privacy and emerging technology space—pushing forward data-driven policies that drive global innovation. A California-licensed attorney, his legal practice focuses on privacy and data security, cyberlaw, and intellectual property for startups, technology companies, and government. He is a member of privacy and trustworthy working groups focused on emerging technology, including the internet of things and novel blockchain ecosystems. He also sits on the IAPP Publications Advisory Board and is an IAPP KnowledgeNet Chair for the San Francisco Bay Area.
He can be reached on Twitter @timothy_yim and via email at tim@startuppolicylab.org
ABOUT THE POLICY SERIES
The Policy Series, hosted by Startup Policy Lab and sponsored by Runway, features policy and technology thought leaders in an intimate fireside chat on high impact topics that affect the startup community.
COMMUNITY PARTNERS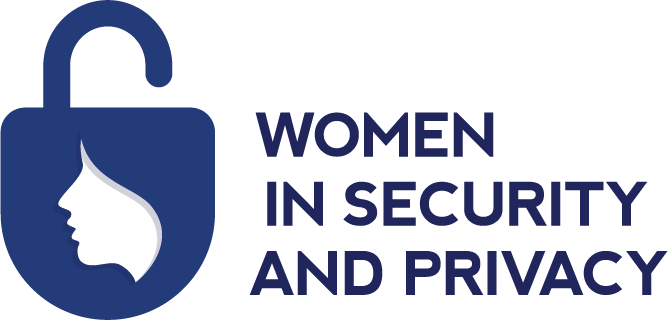 HOST SPONSOR

FOOD & BEVERAGE SPONSOR

SPONSORSHIP OPPORTUNITIES
Please contact Charles Belle, for all inquiries at charles at startuppolicylab dot org
Startup Policy Lab, a fiscally sponsored project of Community Initiatives – a 501c3 nonprofit organization.
Header Image Attribution: Today Online
MATERIALS FOR MCLE
Please click here to download the materials.