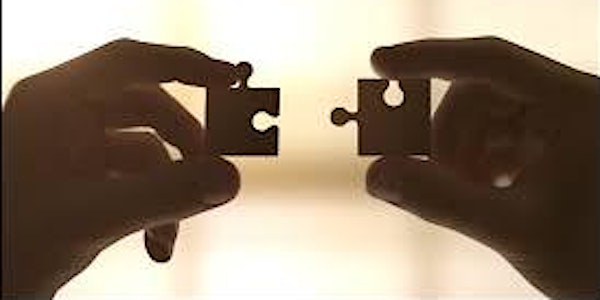 Dealing With Challenges in Relationships : UYG Feb'18 Edition
When and where
Location
Central Perk Cafe Singapore, 059567 Singapore
Description
Join us as we hear from guest speakers on how we can build healthier and more positive relationships as we learn how to deal with the challenges that arise around or within them.
Our 3 speakers will open their personal stories and journeys to you and share the lessons they have learnt along the way. We will also be having a safe and intimate open discussions on what relationships mean to each of us.
Jeremy Pillai & Pratibha Rai

Blissfully Married

Cancer Warriors
Jeremy & Pratibha will be sharing how both of them overcame their battle of cancer through the power of optimism and love from family & friends. Just 2 months into the marriage, Pratibha was diagnosed with Non-hodgking lymphoma. A 17cm tumour was found in her chest wall, and it was pressing against her lungs and her heart. The next few months which followed were extremely challenging and intensive and changed their lives forever. Come and hear their story of how they overcame challenges as a couple, and how they rose from this adversity.
Rishma Petraglia

The Heart Whispers

Head Matchmaker
Rishma is the Head Matchmaker at The Heart Whispers. Originally from Canada, Rishma is a certified Educator and practicing Life Coach in Singapore for over 5 years. She has a special ability to intuitively understand her clients needs to guide them on their journey to find love.
She has been featured in worldwide publications such as Mindbodygreen, Your Tango, CLEO and Thrive Global. Her burning passion and desire to help people love themselves more is evident the moment you speak with her.
As she was someone who struggled with dating and relationships in her early years, she took it upon herself to uncover and lift the old patterns holding her back from finding a healthy and happy relationship. As a result, she is now in a beautiful marriage based on three aspects: unconditional love, acceptance, and respect.
Rabia Mughni

FUCHSIA Magazine

Founder
Rabia is a single and proud mother of 2 daughters. She lives by the belief that if you really believe in something and are passionate about it, then you must give it a try even if the whole world says its 'impossible'!
She is the founder of, and part of the editorial team at FUCHSIA Magazine - an E-Magazine with wide readership amongst expat South Asian communities across the world.

She thrives on start-ups and along with FUCHSIA, also manages a boutique design house by the name of 'Scarlet - The Design House' which specialises in delivering core social media marketing solutions to small businesses.
Rabia believes that social work and 'striving for the betterment of the communities we inhabit', should be part of our daily lives. Bearing this in mind, she has been actively involved in providing a common platform to bring the South Asian community in Singapore together on multiple occasions and work for a common cause – One of these projects is The Citizens Foundation - Singapore Chapter, which provides education to the under-privileged children in Pakistan. She also helped set up a society called 'Empower today' which is aimed at enabling under-privileged individuals in Singapore to be able to sustain themselves over the long term.
Rabia holds an MBA from the University of Business Administration in Karachi, Pakistan