D.C. "Smart Cities Powered by Smart Grids" Roadshow
Description
This course will help campus and utility energy leaders understand how the Performance Excellence in Electricity Renewal (PEER) program can support their Smart Cities initiatives for achieving reliability, resiliency and sustainability goals. Participants will understand the value of PEER Energy Assessments and PEER certification from a holistic view, looking at what occurs from start to finish (certification). Participants will engage with PEER experts to understand how to identify potential gaps, next steps, and apply the PEER credits to their projects as it relates to reliability, resilience and the environment. This includes reviewing examples of strategies that will help your team achieve full credit within PEER. This program is endorsed by the Smart Cities Council and USGBC PEER. CE credits will be offered. Learn more about PEER.

WHY ATTEND?

Understand key PEER performance credits, strategies for maximizing performance, and learn to leverage PEER.

WHO SHOULD ATTEND?
The program is intended for those active in the fields of sustainability and facility/engineering management for campus energy systems, microgrids and electric power systems.

OBJECTIVES:
Recognize how Smart Cities and PEER are used to support community livability, workability and sustainability

Understand that a reliable electrical infrastructure is the basis of a smart city

Identify the milestones and strategies for achieving PEER certification and maximizing performance outcomes

Describe and define key PEER performance credits related to reliability, resiliency and the environment

Sponsored by:

Endorsed by: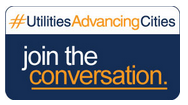 Any food allergies/restrictions or require special accessibility accommodations, please contact dahlia.kelada@sandc.com. Attendee list for this event will be shared with USGBC and GBCI for planning purposes.