Description
DC Blockchain Summit 2020: Celebrating Five Years of Blockchain Advocacy
The Chamber of Digital Commerce and Georgetown University's Center for Financial Markets and Policy will host the fifth annual DC Blockchain Summit on March 11-12, 2020. The Summit will bring together global blockchain advocates and thought leaders throughout government, financial services, and technology. Join us as we work together to advance the adoption of blockchain technology in Washington, DC and beyond.
Visit the DC Blockchain Summit 2020 website for additional details.
Special government and Chamber member ticket rates are available. Please use a government or your member company's email address to register to receive these rates.
Current ticket prices will increase November 27, 2019.
SCHEDULE

MARCH 11
12:00 - 1:00 PM: Registration
1:00 PM: Opening Remarks
6:00 PM: Closing Remarks
MARCH 12
7:30 - 8:30 AM: Registration
8:30 AM: Opening Remarks
12:00 - 1:30 AM: Lunch
6:00 PM: Closing Remarks
6:00 - 8:00 PM: Cocktail Reception
Please note that this schedule is subject to change.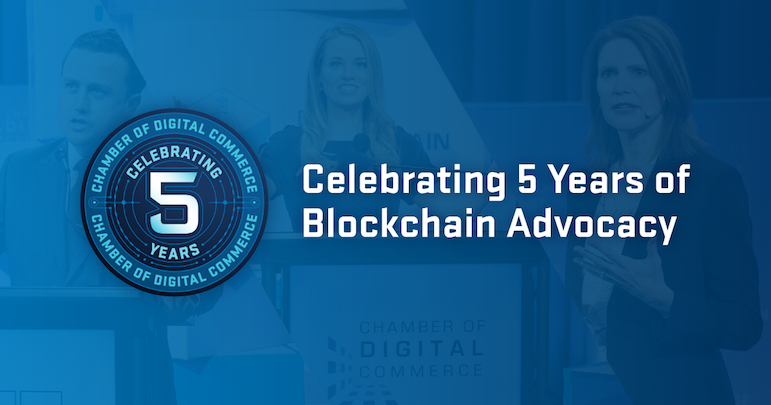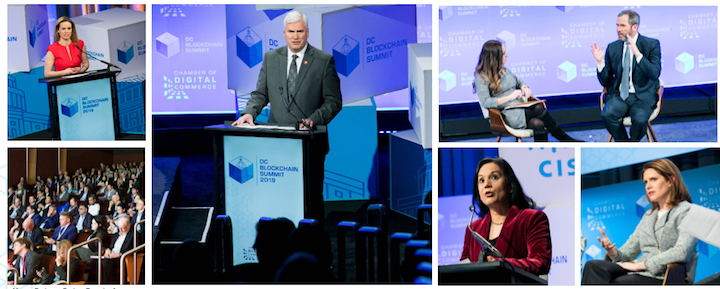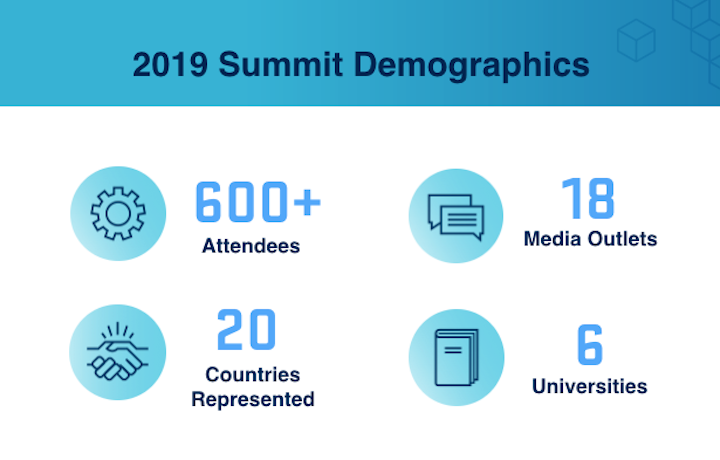 Click here for our Privacy Policy