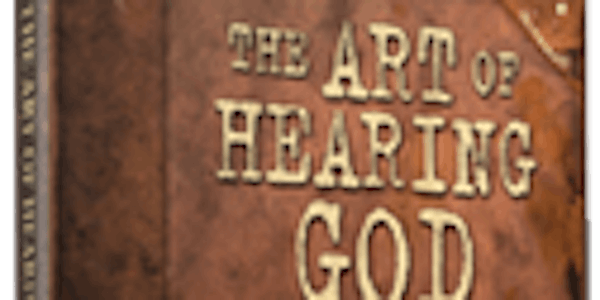 Daytime Art of Hearing God Class
When and where
Location
New Life Fellowship Church 82-10 Queens Blvd New York, NY 11373
Refund Policy
Contact the organizer to request a refund.
Description
This class is being offered during the summer and during the daytime for people like teachers and school nurses, etc. who find it difficult to get time off during the school year but are more free during the summer, but it is open to all. We will meet over the course of 3 days - No evenings. (with the exception of those who stay at the end of the class for impartation)

Schedule:
Doors open to check-in: Wednesday, July 6, 2016, 8:30 AM

Class time: Wednesday, July 6, 2016 9:00 AM - 6:00 PM

Class time: Thursday, July 7, 2015 9:00 AM - 6:00 PM
Class time: Friday, July 8th, 2016 9:00 AM - 6:00 PM
EARLY BIRD RATE: $65 which includes all sessions and the student manual (a $25 value). MUST REGISTER BY
JUNE 23RD FOR THIS RATE.
Registering AFTER June 23rd: $80 which includes all sessions and the student manual (a $25 value)
ALUMNI RATES - If you have taken this course with Laurel before and you have your manual:
EARLY BIRD: $20 LATER REGISTRATION: $25 Email Laurel for Alumni Rate CODE. Heartgrownmin@aol.com
PRAYER MINISTRY (Authorized by a prayer leader) RATE: $50 (early), $65 (Registering AFTER June 23rd) Please EMAIL Laurel at Heartgrownmin@aol.com for discount code.
The Art of Hearing God is designed to train students to hear the voice of the Lord and to develop greater intimacy with Him. This class is excellent for anyone in leadership but is also a wonderful addition to the walk of any Christian who is hungry for more of God! This class is also foundational for the subsequent class that Laurel teaches on Dreams & Visions.

This is an intensive that will be greatly informative as well as enriching into the depths of your spirit. There will be lots of teaching, some group exercises and a time of ministry at the close of the class.

Partial Syllabus Includes
Three Pillars of Prophetic Ministry

Prophetic Time Periods

Five Levels of Listening

Knowing God's Voice

Practical Tips for Delivering a Word

Prophetic Servanthood and Authority

Metaphorical Understanding

Fellowship of the Spirit

Spiritual Authority

Spirit of Lawlessness in the Church

Role, Purpose, and Function of the Church

Godward Meditation

Old and New Testament Terms for "Prophet"

Distinguishing Between Prophets and Psychics

Comparison of Left-Brain and Right-Brain Characteristics

Role, Purpose, and Function of Prophetic Ministry in the Church

AND MORE!

Teacher: Laurel Favilla, Independent Streams Certified Teacher
Laurel started taking classes with Streams Ministries International with John Paul Jackson and found her life transformed by what she was learning and receiving in the Spirit. After taking all the courses then available by JPJ, Laurel was invited by Streams to become a Streams Teacher. After prayer and confirmations she accepted that call and started her training in 2008. At the close of 2011, Laurel received her certification from Streams to teach the Art of Hearing God course and in January 2014 she was received her certification to teach Understanding Dreams and Visions.
Laurel lives in Queens, NYC with her family who all love the Lord and serve at New Life Fellowship in Elmhurst NY. She and her husband Andrew have recrently started Heartgrown Ministries under which Laurel teaches these Streams Ministries classes as well as teaching she has authored on Prophetic Prayer. (short seminar) If interested in having Laurel teach at your church please contact her.

Course Written by: John Paul Jackson, Founder of Streams Ministries International
In 1993, John Paul Jackson launched Streams Ministries International—a ministry that endeavors to encourage, motivate, and equip individuals to walk in greater maturity, wisdom, character, and holiness. Inspired by Psalm 46:4, "There is a river whose streams shall make glad the city of God, the holy place of the tabernacle of the Most High," Streams Ministries seeks to touch people with the message of God's love, bring the awe of God back into the Church, and transform lives through the supernatural power of the Holy Spirit.