Actions and Detail Panel
Day of "Hope" with Bethany Hamilton
Sat, October 15, 2016, 9:30 AM – 3:00 PM EDT
Sales Have Ended
Ticket sales have ended
Online tickets are no longer available. If available, tickets can be purchased at the door. Once the event sells out there will be no more ticket sales.
Sales Have Ended
Ticket sales have ended
Online tickets are no longer available. If available, tickets can be purchased at the door. Once the event sells out there will be no more ticket sales.
Description
JERSEY SHORE UNITED Presents:
A Day of "Hope" with BETHANY HAMILTON
Have LUNCH with Bethany, SURF with Bethany, get a PHOTO with Bethany, hear Bethany share her STORY!
100% of ALL Ticket Sales Goes to providing Disaster Relief to families. By purchasing tickets you join with Bethany Hamilton and Jersey Shore United to bring "Hope" and a brighter future to our community! 100% Tax deductable
IN OCEAN GROVE, NJ SATURDAY, OCTOBER 15, 2016!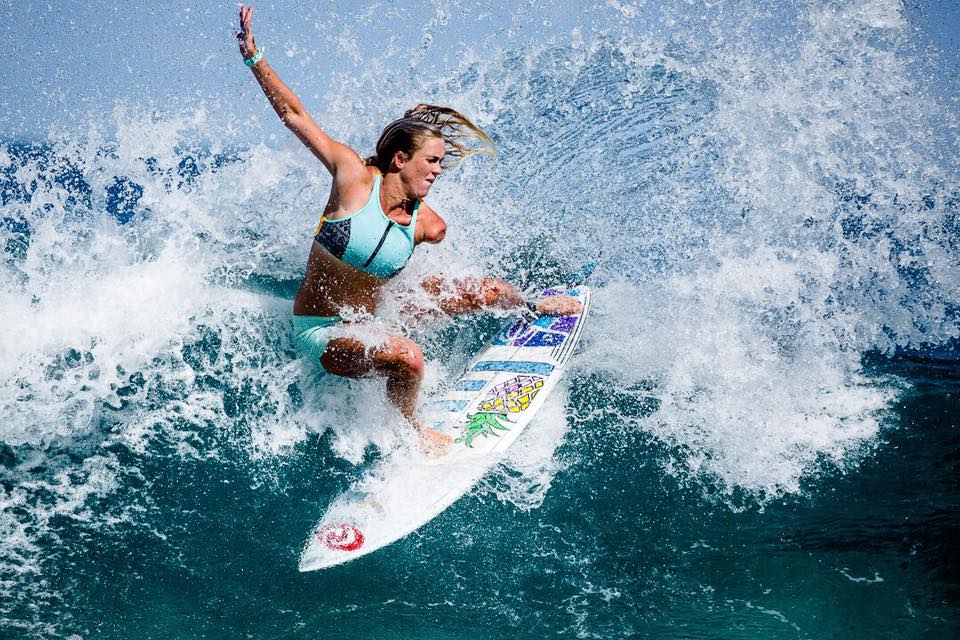 THREE EVENT OPTIONS
---
---
---

1. FULL VIP, ALL ACCESS, BEST DAY EVER CELEBRITY PASS This is a once in a lifetime experience
for a special person or persons! This special experience can be shared.

ALL DAY: 9:00 am to 3:30 pm

We're not kidding! Here is what your day includes. Private Surfing with Bethany, Eating Lunch with Bethany (Yes you are at her table!) Paparazzi Photos with Bethany, On-Stage time with Bethany, Backstage Access with Bethany Hamilton, Front Row Seats at event, 5 more FREE tickets for your best friends or family, Personalized Autographed Surfboard by Bethany with your name on it!!! Wait there is MORE... Your VIP pass is 100% tax deductable and 100% of monies goes to JSU Charity and back to your community. You really can have this much fun and change the world!

NOTE: Only 2 FULL VIP All Access Passes Remain.
FOR SPECIAL PRICING CALL ME NOW: 732-966-7383 or Email barry@jerseyshoreunited.org
---
---
---
---
---
---
---
---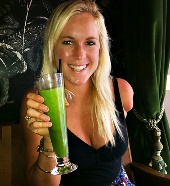 2. PRIVATE VIP LUNCH & PHOTO WITH BETHANY HAMILTON
Attend a "LIMITED" private lunch with Bethany Hamilton and get your picture WITH Bethany! The lunch includes wonderful surprises and a short presentation with Bethany! (Includes admission to Keynote (below)).
Lunch/Photos in YOUTH TEMPLE: 1:15 pm to 3:30 pm.
(GET TICKETS HERE) $125.00
---
---
---
---
---
---
---
---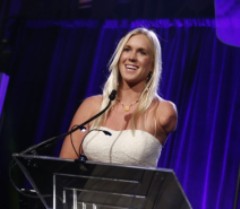 3. KEYNOTE: Bethany Hamilton shares her STORY "LIVE" in the Great Auditorium (Special music prior to Keynote)
Come here the real story behind the hit Hollywood film "Soul Surfer", meet Bethany's husband Adam and get to hear her answer questions on the fly. Be ready for a few surprises! This will be a day no one forgets.
GREAT AUDITORIUM: 11 am to 1 pm
(GET TICKETS HERE) $16-$20
(100% OF PROCEEDS WILL SUPPORT JERSEY SHORE UNITED AND THEIR EFFORTS TO ASSIST FAMILIES WHO HAVE SUFFERED FROM NATURAL AND PERSONAL DISASTERS)
---
---
---


About Bethany Hamilton
Bethany Hamilton has become a source of inspiration to millions through her story of determination, faith and hope. At the age of thirteen, Bethany lost her left arm to a 14-foot tiger shark, which seemed to end her career as a rising surf star. One month after the attack, Bethany returned to the water and within 2 years had won her first National title. In 2007, she realized her dream of surfing professionally and since then her story has been told in a New York Times best selling autobiography and in the 2011 film, SOUL SURFER. Bethany is involved in numerous charitable efforts, including her own foundation, Friends of Bethany, which reaches out to amputees and youth, encouraging a broken world by offering hope to overcome through Jesus Christ. Using her platform as a professional athlete to promote living a fit and healthy lifestyle, she authored the book BODY AND SOUL in 2014. Bethany's latest project, SURFS LIKE A GIRL, a surf film which will showcase her as one of the best women surfers in the world, is set to release in Spring 2017. Her greatest joy is being a wife and mother, and she continues to touch and inspire lives globally as a professional surfer and motivational speaker.
---
About Jersey Shore United
Jersey Shore United is a 501(c)3 non-profit that is faith-based. We are local and long term, assisting families affected by Natural and Personal Disasters and Tragedies on the Jersey Shore.
JSU has continued to help with construction needs, appliances, furniture, beds and essential home items. They have also begun assisting families affected by other natural disasters and military families. This benefit event is to support this effort with continued awareness and funding.
---