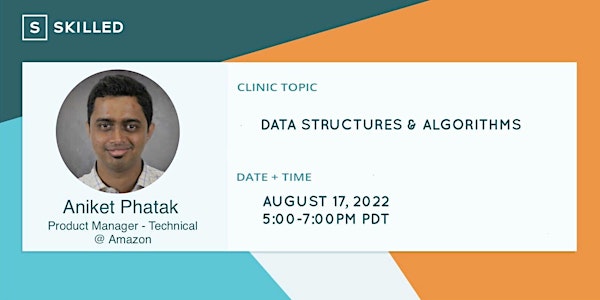 Data Structures & Algorithms
Skilled Clinic in Data Structures & Algorithms led by mentor Aniket Phatak from Amazon!
About this event
Data structure and algorithms help in understanding the nature of any computer science problem at a deeper level. They provide a set of techniques to programmers for handling data efficiently thereby helping them write code in any programming language with minimal effort and utmost efficiency. This event will help you understand the basics of data structures and algorithms and why they are important from a Tech Interviewing point of view. Led by Skilled Mentor and Product Manager- Technical at Amazon, Aniket Phatak!
This is a classroom experience with student participation requested.
Please visit www.skilledinc.com for further information on mentorship and upskilling opportunities.