Data Scientist vs. Machine Learning Engineer
An event focused on comparing Data Scientists vs. Machine Learning Engineers, including career progressions and career opportunities.
About this event
Data scientist and machine learning engineer are both relatively new career options in the tech industry. When it comes to the difference between the roles and responsibilities, there has been much confusion. Which career pathway is more desirable in the next 10 years? What are the requirements for each role, and how to transition from DS to MLE?
To answer these questions, we are pleased to invite you to join us on June 17 for our live virtual event. This event is co-hosted by DeepLearning.AI and FourthBrain. FourthBrain creates accessible and flexible pathways to AI careers by training candidates with valuable practical and interpersonal skills.
Speakers:
The event will start off with a panel discussion and follow with a Q&A session. We'll be using Slido for Q&A. Please note that only the people who sign up for the Slido ticket will have access to Slido to post and upvote questions.
We will send you the livestream link 3 days before the event.
Can't attend the live YouTube event? Don't worry. Register now to get the recorded session.
About speakers:
Aishwarya Srinivasan is the AI & ML Innovation Leader at IBM Data & AI. She is an advocate for open-source technologies; currently a developer advocate for PyTorch Lightning and previously a contributor to Scikit Learn. She holds a post-graduate degree in Data Science from Columbia University. During her engagements, she primarily focuses on bringing in machine learning research to create business value. She has worked with clients all across the globe and has traveled internationally to London, Dubai, Istanbul, and India to lead and work with them. She is very focused on expanding her horizons in the machine learning research community including her recent Patent Award won in 2018 for developing a Reinforcement Learning model for Machine Trading.
Kate Strachnyi is the Founder of DATAcated, providing brand amplification for companies focused on artificial intelligence (AI), machine learning (ML), and data science. She's also the founder of the DATAcated Academy – delivering training on data visualization best practices. She's delivered several courses on data storytelling, dashboard techniques and visual best practices. Additionally, Kate is the host of the DATAcated Conference and the DATAcated On Air Podcast. Kate was appointed a LinkedIn Top Voice of Data Science & Analytics in 2018 & 2019. She's the mother of two girls and enjoys running ultra-marathons and obstacle course races.
Steve Nouri is an AI expert who has evolved the way people look at AI and innovations. With more than 300 million views on social media in the last year, he aims to inspire people through the latest technology trends and projects and empowers prospective data scientists through high-quality education and learning materials. He is a member of the Forbes Tech Council, Australian ICT Professional of the Year, and an accomplished influencer on LinkedIn. From humble beginnings as a junior software engineer and university lecturer he has worked in different IT roles before joining the Australian Computer Society as the Head of Data Science and AI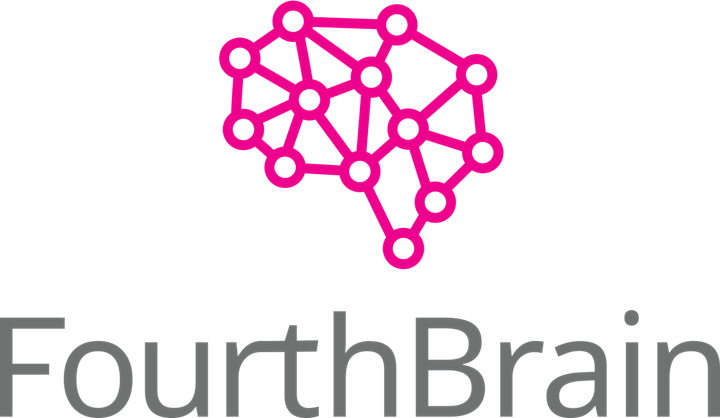 About FourthBrain
FourthBrain's mission is to bring more people into the growing fields of Machine Learning and Artificial Intelligence. We are increasing the talent pool and enabling more people to make an impact in this field with our flexible, accessible education programs that create pathways into ML and AI careers.
We offer 2 Programs:
1. MLOps and Systems Program
Our 12 week program will help get you prepared with the MLOps tools, skills, and best practices for deploying, evaluating, monitoring and operating production ML systems.
With FourthBrain's live, online, instructor-led programs in Machine Learning, you can join a career path that has been ranked as one of the best in the world. Our programs are designed with a flexible and practical curriculum, paired with hands-on projects that apply the concepts you've learned to make you career ready. FourthBrain is backed by the AI Fund, which was founded by Dr. Andrew Ng in 2017.
2. Machine Learning Engineer Program
Our 16 week program will prepare you with the technical skills to be a machine learning engineer including web analytics, deep learning, computer vision and time-series analysis.