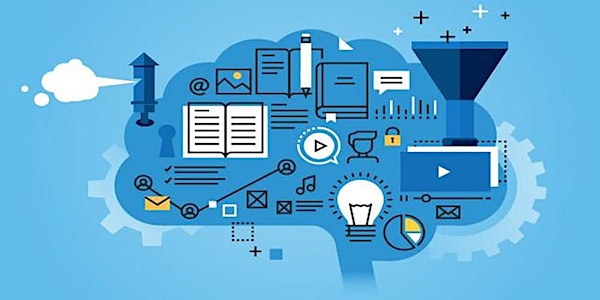 Data Science Professional Certificate (DSPC) - Dubai- ClassRoom - LAB
Event Information
Location
Emirates Towers,
Sheikh Zayed Road
Emirates Towers, Dubai, Dubai 0000
United Arab Emirates
Data Science Professional Certificate (DSPC) - Dubai- ClassRoom - LAB
About this event
Description
This is a practical fast-paced training to get you into Artificial Intelligence and Data Science field immediately. Our program focuses of three Modules: Big Data Management, Data Analytics & Visualization and Machine Learning.
Curriculum
We have created our learning paths in line with best Artificial Intelligence and Data Science Framework to support data and analytics knowledge development focused on four Modules: Big Data Management, Data Analytics & Visualization, Machine Learning, Deep Learning and Computer Vision..
Module 1 : BigData Management & Analytics
Today, organizations in every industry are being showered with imposing quantities of new information. Along with traditional sources, many more data channels and categories now exist. Collectively, these vastly larger information volumes and new assets are known as big data. Enterprises are using technologies such as MapReduce and Hadoop to extract value from big data. This course provides an in-depth overview of Hadoop and MapReduce, the cornerstones of big data processing. To crystalize the concepts behind Hadoop and MapReduce, write basic MapReduce programs, gain familiarity with advanced MapReduce programming practices, and utilize interfaces such as Pig and Hive to interact with Hadoop. You will also learn about real-world situations were MapReduce techniques can be used.
Module Sections are:
========================================
✓ M1:- Hadoop Introduction
✓ M2:- Hadoop Installation and Hands-on
✓ M3:- Introduction to ETL Tool (Pig)
✓ M4:- Introduction to Hive (Warehouse)
✓ M5:- Introduction to Map Reduce
✓ M6:- NoSQL Databases: Casandra and MongoDB
✓ M7:- Apache Spark Basics
Module 2 : Data Analytics & Visualization
This course introduces the basic goals and techniques in data science and analytics process with some theoretical foundations which include useful statistical concepts and data visualization to get insight about from the dataset. The course provides basic principles on important steps of the process which include data collecting, curating, analyzing, building predictive models and reporting and presenting results to audiences of all levels. R programming or Python Programming language and statistical analysis techniques are introduced based on examples such as from marketing, business intelligence and decision support. Finally, you get introduced to state of the art Business Intelligence Data Visualization tools like PowerBI and Tableau and how to use it in storytelling.
Module Sections are:
========================================
✓ M1:- Introduction to Data Science
✓ M2:- The Stages of a Data Science Project
✓ M3:- (R / Python) for Data Science
✓ M4:- Data Cleansing and Manipulation
✓ M5:- Exploring and Visualizing Data
✓ M6:- Data Visualization using Tableau
✓ M7:- Data Visualization with PowerBI
Module 3: Machine Learning Track Planner: -
In this course, you will develop an understanding of the principles of machine learning and derive practical solutions using predictive analytics. you'll learn about some of the most widely used and successful machine learning techniques. You'll have the opportunity to implement these algorithms yourself, and gain practice with them. You will also learn some of practical hands-on tricks and techniques (rarely discussed in textbooks) that help get learning algorithms to work well. This is an "applied" machine learning Course, and we emphasize the intuitions and know-how needed to get learning algorithms to work in practice, rather than the mathematical derivations. At the end of course, you are going to work on large scale real-world project to emphasize all skills learned in all three courses.
Module Sections are:
========================================
✓ M1:- Classification
✓ M2:- Regression
✓ M3:- Tree and Ensemble Methods
✓ M4:- Clustering and Recommenders
✓ M5:- Neural Networks
✓ M6:- Predictive Modeling
✓ M7:- Applied Machine Learning
✓ M8:- Capstone Project
=========================================================================================
More details about the event at:
http://www.nexteratechs.com/training/
#DataScience #Training #Python #Analytics #PowerBI #Tableau #R #MachineLearning #Predictive
#DeepLearning #ComputerVision #Artificial_Intelligence #AI #artificialintelligence
Date and time
Location
Emirates Towers,
Sheikh Zayed Road
Emirates Towers, Dubai, Dubai 0000
United Arab Emirates