Data Science in 30 Minutes: Data Science in the Service of Humanity with Da...
Description
Join The Data Incubator and Jake Porway, founder of DataKind, for the next installment of our free online webinar series, Data Science in 30 Minutes: Using Data Science in the Service of Humanity.
Abstract: With his non-profit, DataKind, Jake Porway connects data scientists with social causes. Picture Doctors Without Borders for data nerds—with machine learning and AI engineers parachuting in to help the UN with humanitarian tasks, like tracking virus outbreaks using mobile data. "Data is like a bucket of crude oil," Porway says. "Potentially great, but only if someone knows how to refine it (data scientists) and someone else has vehicles that will run on it (the social sector)." In this talk, Porway discusses the strategies of DataKind, its projects and the future of big data to service humanity.
About the speakers: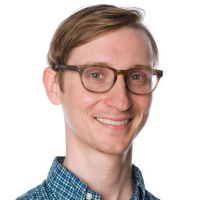 Jake Porway uses big data to tackle big social problems. As the founder of DataKind, he connects - and acts as an accessible bridge between - data scientists and not-for-profit companies, which often don't have the know-how or resources to benefit from data analysis. A former New York Times Data Scientist, Porway wants all of humanity to benefit from the gains of big data and AI.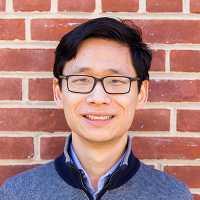 Michael Li founded The Data Incubator, a New York-based training program that turns talented PhDs from academia into workplace-ready data scientists and quants. The program is free to Fellows, employers engage with the Incubator as hiring partners.
Previously, he worked as a data scientist (Foursquare), Wall Street quant (D.E. Shaw, J.P. Morgan), and a rocket scientist (NASA). He completed his PhD at Princeton as a Hertz fellow and read Part III Maths at Cambridge as a Marshall Scholar. At Foursquare, Michael discovered that his favorite part of the job was teaching and mentoring smart people about data science. He decided to build a startup to focus on what he really loves.
Michael lives in New York, where he enjoys the Opera, rock climbing, and attending geeky data science events.