Description
Join us for a discussion on how city data can be leveraged to better allocate resources for individuals, community organizations, and small businesses who need it. Also, learn about using IPFS and VPN to secure your own data.
---
Speakers
Brendan O'Brien | Founder & CEO, Qri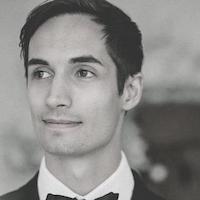 Brendan is an open-source software and open data evangelist. He was a leading volunteer during the Data Rescue movement and helped launch Datatogether.org, a network of communities, data scientists and developers to promote collective data stewardship. He is also a leading member of the Environmental Data and Governance Initiative (EDGI), founded to preserve at-risk government environmental data.
In 2016 Brendan founded Qri ("query"), a project to build a free and open-source dataset version control system. He and his team work in the DUMBO neighborhood of Brooklyn, NY. In his free time Brendan codes and competes as a not-so-competitive cyclist. Brendan holds a B.A. from the University of Toronto at Mississauga.
More about Qri:
Qri is a free and open-source dataset version control system operating at the intersection of open data and file versioning. As a suite of technical tools, Qri allows users to freely compose and build upon each other's data the way we do with open-source software today.
Qri is led by a small team in Brooklyn, NY.
---
Craig Campbell | Assistant Director for Policy & Operations, NYC Mayor's Office of Data Analytics (MODA)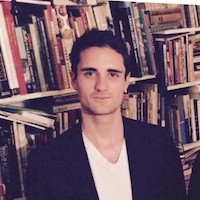 Craig Campbell is the Assistant Director for Policy & Operations for the NYC Mayor's Office of Data Analytics (MODA), where he manages strategic policy initiatives affecting the data analytics ecosystem in New York City government. Prior to working for the City of New York, Craig researched trends in municipal data analytics, supporting several national policy networks and research programs at the Ash Center for Democratic Governance and Innovation at Harvard Kennedy School. Craig holds a degree in architectural studies and mathematics from Amherst College.

More about The NY Mayor's Office of Data Analytics:
The Mayor's Office of Data Analytics (MODA) is New York City's civic intelligence center, allowing the City to aggregate and analyze data from across City agencies, to more effectively address crime, public safety, and quality of life issues.
---
Jonathan Stribling, Uss, Esq. | Media Democracy Fund Technologist Fellow, NYCLU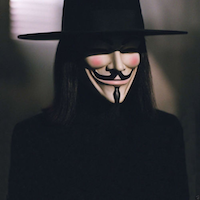 Jonathan Stribling-Uss, Esq. is a Media Democracy Fund Technologist Fellow in the Policy Department of the New York Civil Liberties Union (NYCLU).
Before being chosen as a fellow, he founded and directed Constitutional Communications – a nonprofit organization that specializes in information security for professionals and civil society organizations. He led trainings and accredited Continuing Legal Educations for hundreds of attorneys and law students on cybersecurity, professional ethics, international law, and attorney-client communications with the New York County Lawyers Association, Law for Black Lives, and the New York State Bar Association.
He has also trained journalists, foundations, activists, and technologists from more than 40 countries at the Center for Constitutional Rights, ThoughtWorks, the Ford Foundation, as a Weathering the Storms Roadmap consultant and as a staff partner at Social Movement Technologies. His work has been featured in the ABA Journal, the Indypendent, NY Magazine, and the New York Law Journal.
Jonathan received his law degree from CUNY School of Law and is admitted to practice in the State of New York.


More about The New York Civil Liberties Union (NYCLU):
The NYCLU is a non-profit whose mission is to defend and promote the fundamental principles and values embodied in the Bill of Rights, the U.S. Constitution, and the New York Constitution, including freedom of speech and religion, and the right to privacy, equality and due process of law for all New Yorkers.
---
Joe Carrano | Co-Founder & CTO, The Knowledge House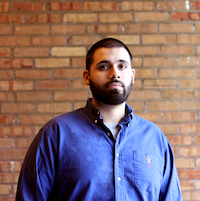 Joe co-founded The Knowledge House in 2014. Joe is a self-taught software developer, with several years of experience in product design, development, and management. In addition to non-profit work with TKH, Joe founded and acts as the chief technical consultant of 718 Digital Inc., a technology consultancy based in the Bronx. 718 Digital is currently the largest employer of TKH alumni to date, allowing students to increase their software development and project management skills by working on real client projects with companies such as Bronx Exchange, Haven Sent, JobsFirst NYC, Uptown Village, and Bio Classic Cleaning. Joe was formerly the Head of Product at ColorOfChange.org where he managed a platform with over 1.25 million users. Joe holds a BA from Baruch College, where he studied digital marketing and business administration.


More about The Knowledge House:
The Knowledge House (TKH) is a tech non-profit that builds an education to employment pipeline in underserved neighborhoods by empowering young people with the 21st-century skills needed to launch careers and ventures that will have an uplifting impact in their communities.
TKH is located in the Bronx.
---
Refreshments will be served.
-------------------------------------
Find directions here.
-------------------------------------
Questions?
Email: cpierre-louis@theknowledgehouse.org
-------------------------------------
Learn more about The Knowledge House and our upcoming programs by visiting our website: https:/theknowledgehouse.org/
----------------------------------
There will be a photographer present at this event. By attending, you give us permission to use any general crowd photos you appear in on our website or for marketing purposes.