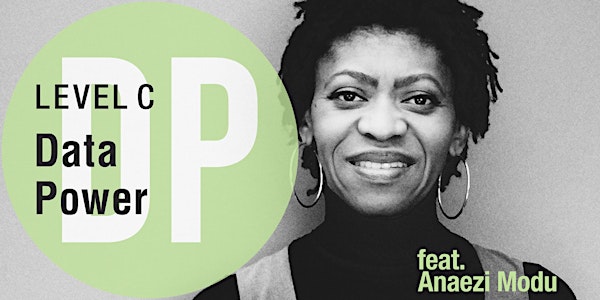 Data Power — A Level C Artisan Workshop, feat. ANAEZI MODU
Anaezi Modu powers up the Level C brandscape with heavyweight data play.
Refund Policy
Contact the organizer to request a refund.
Eventbrite's fee is nonrefundable.
About this event
Award-winning thought leader and brand builder Anaezi Modu brings her powerful command of strategic planning, design, and data principles to the Level C Artisan Series.

WHAT IF...
You can attract your ideal, high-paying clients without endless social media posts, writing content that few read, and wasting days on proposals for unqualified prospects?


You can be client free or only work with your best and most profitable ones?

Transform your business to become an info savvy authority, and sell scalable digital products, even if you're a solopreneur or non-profit with little time or money?

Brand professionals have increasing competition from new and unexpected places, inexpensive tech tools, evolving AI, and talent platforms with resources as low as $5. Even though you know these options are far from ideal, you also know they're driving changing expectations about our valuable offerings. 


To thrive, it's now urgent to use what you already do well—organizing, simplifying, and translating information to insights—to craft compelling, impactful stories that boost your authority, reach and revenue.


WHY DATA POWER
Get smarter about insights that are fun, focused, and key to your growth goals. You will own and monopolize stories that impact your ideal prospects, up-level how you serve existing clients, and create products you can scale and monetize.

You can apply what you learn with a simple blueprint, worksheets, tips, and tools. Your own ideas will be inspired by many examples of branded benchmarks sharing data and insights in compelling ways. In addition, you will receive a list of free and low-cost resources you can integrate, leverage, or curate with new insights.


WHAT WE'LL COVER
The global shifts impacting the urgent need to leverage data and valuable insights for competitive advantage

.
Show you that data is not just for quants and large companies like McKinsey, Bain, and Forrester

.
How to create your own data-driven branded benchmark that's relevant, widely shared that attracts high-paying, qualified prospects

.
How to turn your under-priced offerings into big paydays with stealth strategy
.
Quick fixes that will move your business to land higher-paying clients (if you still want clients!)

.
Evolve your firm to become an info savvy leader, even if you have little time or money
.
Tips on free and low-cost ideas to develop, market, and gain traction for your own branded information assets, even if few have heard of you

WHAT YOU'LL TAKE AWAY

Downloadable pdf of a simple blueprint and workbook you can use for your firm or to serve a select group you choose


Examples of branded benchmarks and data sets to inspire and motivate you to create your own


Tips to help you choose the best insights and assets creation ideas for you and those you serve

One-Action Commitment form to help you take immediate action—because learning is great, but accountability with a signed, single-action commitment to apply the learning, is even better.

--
This 3-hour interactive workshop will be held live online via Zoom—if you're unable to participate in the live session you may purchase access to the full recording, including any materials shared.
ABOUT OUR ARTISAN
Anaezi is on a mission to help small firms apply the same tools and resources used by global organizations for competitive advantage. She is a passionate advocate of a movement, #BeClientFree, she established to guide sole practitioners to create and monetize information assets. 

Anaezi is the founder of REBRAND™ and producer of the REBRAND 100® Global Awards, the highest recognition and coveted benchmark for effective brand transformations. She also speaks, writes and consults on brand change resulting from evolving marketplace challenges, M&As, and spin-offs. 

She has been interviewed and quoted by media sources such as WIRED, BBC, Wall Street Journal, and Fast Company on brand change and successful business transformations.
This workshop is inspired by the best-selling book Anaezi co-authored titled Data Points Gold: Create, Curate, and Monetize Your Information Assets—Strategies for a Branded Benchmark Breakthrough.
Before founding REBRAND, Anaezi was Senior Vice President, Brand Experience and Strategy Director at Bank of America. She also served as Senior Vice President, User Experience and Interactive Creative Director at FleetBoston Financial. She has led her own multidisciplinary consulting practice fusing brand strategy, architecture and design in her work as mentor and advisor to those responsible for building, naming and evolving small and global brands.
Anaezi holds a Bachelor of Arts in Architecture and Urban Planning from Princeton University, and a Master of Architecture and Design from Harvard University's Graduate School of Design, incorporating studies at Massachusetts Institute of Technology.
Find out more on her website or connect with Anaezi on LinkedIN.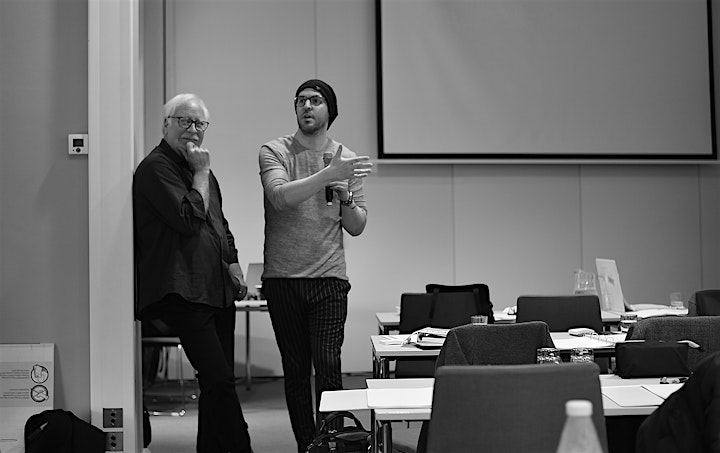 ABOUT MARTY NEUMEIER
Marty Neumeier is an international author, designer, and brand adviser committed to bringing the principles and processes of design to business.
His series of "whiteboard" books have changed the way brand has brought business forward, including ZAG, named one of the "Top Hundred Business Books of All Time," THE DESIGNFUL COMPANY, a bestselling guide to nonstop innovation, and, most famously, THE BRAND GAP, read by tens of millions of professionals around the world.
ABOUT ANDY STARR
Andy Starr is an award-winning brand architect with a background in finance and branding. He has a special focus and passion for the intersection of business, brand, and education.
No business-changing whiteboard books…yet.
REFUND POLICY
If you cancel 30 days or more in advance, you will receive a 100% refund. If you cancel less than 30 days in advance, there is no refund but you will receive a credit to apply to any future workshop of the same level. We are not responsible for travel expenses or any costs that may be incurred as a result of a cancellation. Refunds will not be issued after the workshop is held.