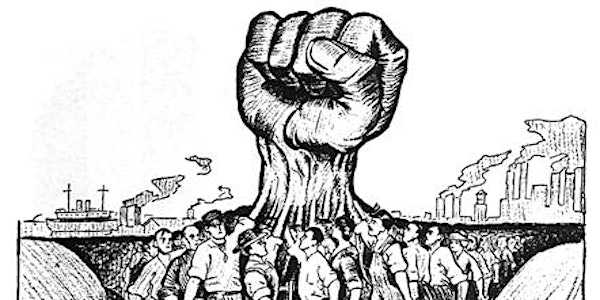 Event Information
Location
Newspeak House
133 Bethnal Green Road
London
E2 7DG
United Kingdom
Description
Recent predictions about the future of work point in the direction of an incredibly fluid labour market. We face an increasingly precarious employment-market, where the individualisation of labour — seen as a push towards self-employment, short-term contracts, unpaid internships, and disingenious forms of non-standard employment — becomes the unhappy norm.
At Newspeak House on 13 December 2018, three leading experts will debate the future of work, unions, and the digital economy.
Audience participation is encouraged. We will assess the technological and political barriers that limit union's use of data as well as the skills and systems needed to overcome them. This includes questions about automation and job loss; work safety & conditions; pay and benefits; and workplace surveillance.
Our goal is to understand how trade unions – the natural and historic advisor and guardians of collective rights – must adapt to this new digital economy to meet the needs and aspirations of workers.
In the question period, we will explore how digital technologies could be used by unions and workers to improve job quality and collective empowerment.
Date and time
Location
Newspeak House
133 Bethnal Green Road
London
E2 7DG
United Kingdom