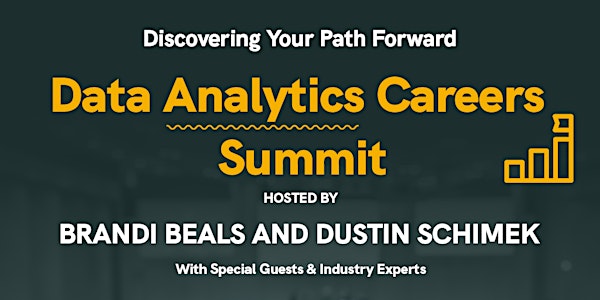 Data Analytics Careers Summit: Discovering Your Path Forward
Join us for a unique opportunity to learn how to break into & move up in the data analytics field.
About this event
Agenda
9:00 AM Introduction & Opening Keynote
9:30AM Hot Trends in Analytics Education & Training
10:00AM Best Practices for Getting Started in a New Role
10:30AM Story Time! Hear the Career Paths of 3 Analytics Professionals
11:00AM The Path to Success: A reveal of the data we've collected showing what's needed to get hired and what the path to varying analytics roles looks like!
If you haven't participated in our Data Analytics Jobs Survey, click here to do so! A summary of the results will be presented in the final session of the event.