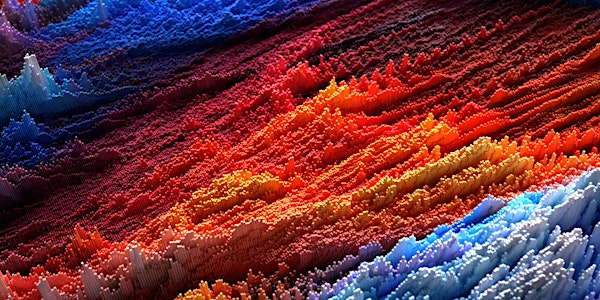 Data Analytics and Monitoring Tools for Extreme Materials: A Workshop
Join us for a workshop examining frontiers in data analytics and monitoring tools for extreme materials
About this event
Research tools – computational methods, theoretical methods, experimental methods, and novel approaches to materials processing – are being developed to open doors in understanding and predicting the behavior of materials under very extreme conditions. These new methods now enable us to begin to understand and predict the behavior of a wide range of materials under extreme conditions such as very high or low temperatures, corrosive environments, and radiation.
Please join the National Academies for a workshop on Frontiers in Data Analytics and Monitoring Tools for Extreme Materials: A Workshop on Oct 5-6, 2022 from 10 am to 5 pm ET in Washington DC and online. During the workshop, expert speakers will examine current monitoring tools and data-driven approaches for materials in extreme environments.
This symposium is organized by the National Academies' Condensed Matter and Materials Research Committee. Learn more about the committee and sign up for updates on our website.
WEBCAST PARTICIPANT INSTRUCTIONS
Watch the webcast and submit questions for our speakers on the event page.
If you register on this page, you'll also receive viewing and participation information via email before the event.
IN-PERSON PARTICIPANT INSTRUCTIONS
This meeting will be held at the National Academies Keck Building at 500 5th St NW, Washington, DC 20001 in Room 100.
All in-person participants must pre-register on this page in advance of the event, by no later than October 3, 2022 at 12pm ET. If we reach capacity for in-person attendance, you will have the opportunity to sign up for the waitlist and/or register to participate remotely.
Please note that all visitors to National Academies facilities must be up to date with their vaccinations against COVID-19 per CDC guidance. Visitors may choose to wear a mask but are not required to do so.
Upon entry to the building, visitors must show a photo ID and an official COVID-19 Vaccination Record Card (or a digital photo of the card) to the security staff. We recommend arriving ~15 minutes early to allow time for this check. Please note that visitor vaccination information will not be recorded or stored by the National Academies; the information will simply be verified to allow access to the facility. Anyone who fails to present a vaccination card (or its copy) will not be allowed access to our facility; no exemptions or exceptions will be accommodated.
For the most up-to-date information on visiting our facilities, please check our current operating status.

This registration information is being collected via Eventbrite. Eventbrite is not affiliated in any way with, or endorsed by, the National Academies of Sciences, Engineering, and Medicine, and your submission via the Eventbrite website is subject to Eventbrite's privacy and terms of use.